Kaspersky 2014 gets 'Patch B' release, essential for forthcoming Windows 8.1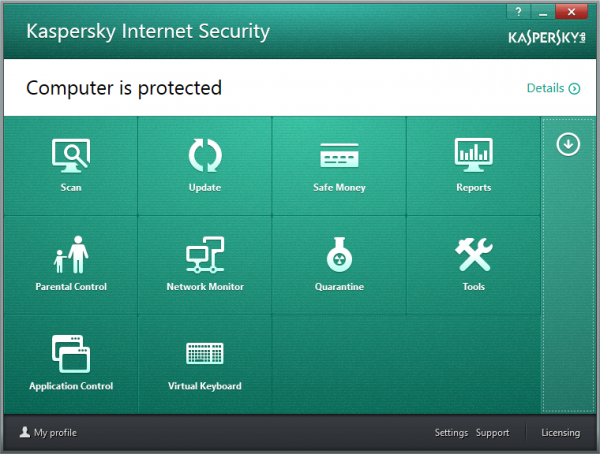 Kaspersky has released updated installer versions of Kaspersky Internet Security 2014 and Kaspersky Anti-Virus 2014. Both updates include the recently rolled out "Patch B", which adds support for Windows 8.1 and Firefox 23/24.
The update also fixes a number of bugs, but previously had to be installed separately after installing KIS 2014 or KAV 2014.
By integrating the patch into the final installer builds, users can now safely install either product on to a Windows 8.1 machine directly. Previously users would have been required to install the software in Windows 8.1, then apply the patch prior to updating to Windows 8.1, which would have been a convoluted process.
In addition to adding support for Windows 8.1, due for release next week, Patch B also extends browser support to Firefox 23 and 24, meaning all browser add-ons including the dangerous website blocker, URL advisor and virtual keyboard will now be enabled and fully functional to users of the latest builds.A number of bug fixes and improvements are also included in the patch. The Trusted Applications Mode has been improved, although users are continuing to report issues with its performance and reliability.
Other fixes include one that caused a crash during reactivation, a resolution for using email addresses in Anti-Spam settings, GUI tweaks and a fix that allowed users to access PC settings without requesting their password.
Both Kaspersky Internet Security 2014 Rev B and Kaspersky Anti –Virus 2014 Rev B are available now as a free trial downloads for PCs running Windows XP or later. You can purchase a single-year, single-PC license of Kaspersky Internet Security 2014 for just $29.95 in the Downloadcrew Software Store, a saving of 50 per cent on the MSRP.