Microsoft publishes a new expert guide to mastering Windows 8.1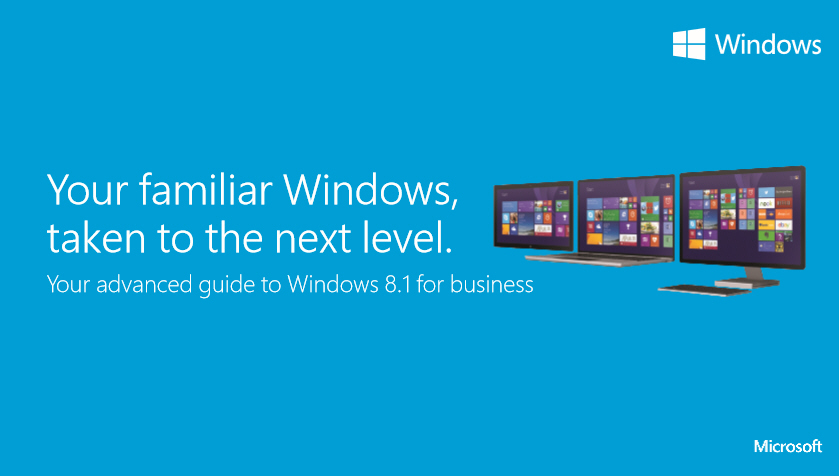 Windows 8.1 -- or "New Windows" as it's increasing being referred to -- is much easier to use than its predecessor, thanks to the inclusion of various help and tips built directly into the OS. There is still a learning curve for anyone coming to Windows 8.1 from an older, or different, operating system, but it's nowhere near as challenging to get to grips with as Windows 8 undoubtedly was.
The new operating system is very powerful, but many people won't be aware of just what it's capable of, so to help users uncover the advanced features on offer Microsoft has published a new 20 page PDF guide covering areas such as File Explorer, Task Manager, Internet Explorer 11, Mobility Center, Windows To Go, Miracast, and SkyDrive.
The Windows 8.1 Power User Guide for Business is, as the name says, aimed at business users, but the information it contains will be of use to anyone looking for ways to do more with the tiled OS.
As the description accompanying the guide says:
With the new Windows, you have everything you need to work efficiently. Your familiar desktop is better than ever with advanced functionalities, like the new Task Manager and streamlined file management. Internet Explorer 11 gives you instant and fluid access to the world. And best of all, you can do it all feeling confident that your important data is secure. With the advanced features of Windows 8.1, you can get the most out of your device.
The guide explains how to access the various features, providing details for all input methods -- touch, mouse and keyboard.
You'll be shown how to customize the taskbar, manage apps and services, use Windows To Go, master IE11, use Miracast to project Windows to a wireless display, protect your device, store stuff in SkyDrive, and sync your settings. There are also full pages devoted to getting the most out of touch, the mouse, and keyboard.
The Windows 8.1 Power User Guide for Business is available to download from here.