Microsoft Office Configuration Analyzer 1.2 now available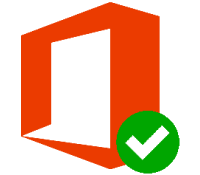 Microsoft has updated its handy troubleshooting tool Microsoft Office Configuration Analyzer to version 1.2.
The Scan screen has been redesigned to add new tools. An "Office Alerts" section displays links to relevant Office support documents, while corporate customers will find help with Key Management Services activation issues.
Reports are now displayed immediately after a scan, and are easier to browse and manage. They can be exported to ZIP files; importing scans from other users is as easy as dragging and dropping; and there are new option to search for and delete particular scans.
Office 365 users will find an updated list of troubleshooting resources.
Microsoft Office Configuration Analyzer 1.2 also works very well with Office 2003/ 2007/ 2010/ 2013, though, where it can identify common configuration problems and provide information on how to resolve them.
Grab a copy: there's no installation required, and you never know when it might come in useful.