VMWare Fusion 7 promises OS X Yosemite support and optimization, better connectivity with Windows 8.1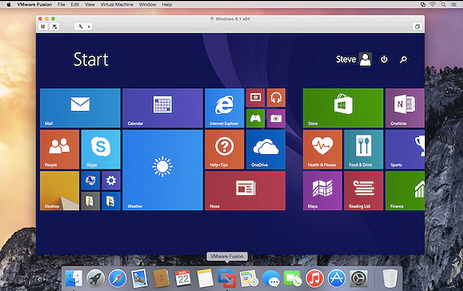 VMware has launched VMWare Fusion 7.0, a major new version of its virtualization software for Macs. Version 7 adds support for OS X Yosemite and improves compatibility with Windows 8.1 guests.
The new release also shows off a new look, designed to fit in with Yosemite on its launch, plus promises improved performance, better connectivity with peripherals and Retina display optimizations.
The new build has been designed to blend in with the forthcoming OS X Yosemite (while retaining backwards compatibility with both Mountain Lion and Mavericks), and comes with the promise of a "cleaner and more refined" look when running Windows virtual machines.
In addition to working in OS X Yosemite, Fusion 7 also allows users to run OS X Yosemite virtual machines.
The new build also more tightly integrates Windows 8.1 into the Yosemite desktop by allowing users to run Windows Store apps side-by-side with OS X applications. Access to store apps is also extended to adding shortcuts to the OS X Launchpad, Applications folder and Dock (when running Windows in Unity mode).
VMWare Fusion 7 also promises to better harness the latest Haswell processors thanks to an optimized 64-bit engine and better use of multi-core processors, meaning that virtual machine performance should be much closer to that of a native machine.
Version 7 rounds off its improvements with Retina Display optimizations that extend to Windows virtual machines. Now users can run Windows across both Retina and non-Retina displays with a near seamless experience.
The new release is accompanied by a new Pro build that promises dual GPU optimization, virtual network management and better support for cloned virtual machines.
VMWare Fusion 7.0 is available now as a free trial download for Macs running OS X 10.8 (Mountain Lion) or later. It can be purchased for $69.99 (upgrades from version 5 or 6 are $49.99). VM Fusion Pro costs $149.99 ($79.99 upgrade).