Dell Precision M3800 Mobile Workstation gains 4K, Thunderbolt 2 and Ubuntu Linux options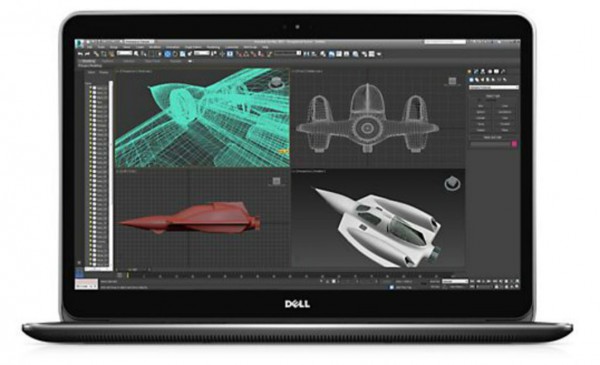 Dell makes damn good consumer computers, but the company really shines in the enterprise. Along with HP and Lenovo, the firm makes very solidly built and dependable workstations. Of all my years working in the corporate world, Dell has often been the brand of computers offered by the companies for which I have worked. Having dropped and abused many business-issued Dell laptops during travel, I have yet to have any issues beyond scuffs and dents -- impressive.
One of Dell's sexiest business machines is the Precision M3800 Mobile Workstation. Today, the company announces that the "thinnest and Lightest 15-Inch True Mobile Workstation" is getting some great new options that will make many professionals happy. You can now get a 4K display, Thunderbolt 2 and Ubuntu Linux to go with the Haswell Core i7 and NVIDIA Quadro K1100M.
"Starting today, the Dell Precision M3800 is available with 4K Ultra HD (3840x2160) resolution and IGZO2 technology on its vivid 15.6-inch UltraSharp touch display made with Corning Gorilla Glass NBT, delivering rich, saturated color and stunning brightness, and enabling customers to view their content in even greater detail than was possible before. With more than 8 million pixels, the 4K Ultra HD screen option is the highest resolution panel available on a 15-inch mobile workstation today, boasting 3.4 million more pixels than the Retina display on the Apple MacBook Pro 15-inch and allowing customers to experience 59 percent higher resolution. The Dell Precision M3800 display also features ten-finger multi-touch, providing customers with an intuitive way to interact with the workstation", says Dell.
The manufacturer further explains that it is "expanding its ecosystem by adding a Thunderbolt 2 port to the Dell Precision M3800, so users can take advantage of transfer speeds up to 20Gbps, enabling viewing and editing of raw 4K video, while backing up the same file in parallel. Intel's revolutionary Thunderbolt 2 technology delivers the fastest, most versatile connection, simultaneously supporting high-resolution displays and high-performance data devices through a single, compact port".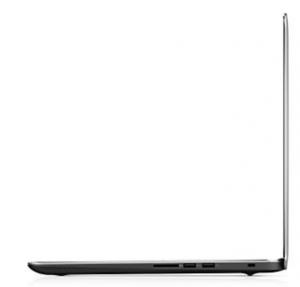 While the new hardware options are great, the really exciting thing is the option of having Ubuntu Linux 14.04 LTS pre-installed. While most professionals will likely opt for Windows 7 or 8.1, it is nice to have options. Dell has long been a proponent of Linux, by offering Ubuntu on other machines. With that said, I am not sure it is needed here.
Sure, some companies may find great success with Ubuntu, but it seems a bit wasteful to have so much horsepower behind the open-source operating system. In my experience, 4K support on Ubuntu and other distros has been very poor.
It also seems a bit silly for a company to lose the ability to run essential software like Adobe Photoshop or Microsoft Office. Can a small business get by with Ubuntu and Libreoffice? Absolutely, but it probably doesn't need a computer that starts at $1,699 either.
You can buy the refreshed machine here.