Microsoft makes Surface Pro 3 even better with new update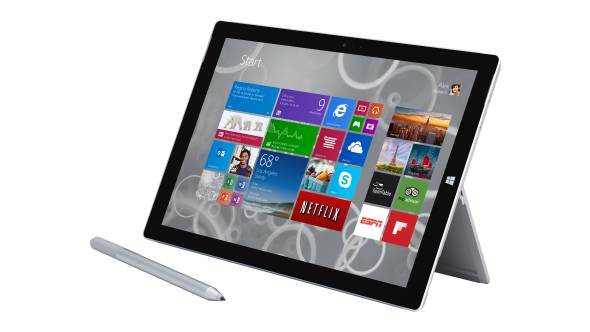 Microsoft's Surface Pro 3 is already a legendary computer, offering wonderful performance in a versatile package. Even though the hybrid computer is overdue for a refresh, it still competes with, and outperforms, many newer machines. Even Apple's comparably priced new MacBook is far less powerful.
Today, Microsoft releases an update that improves the Surface Pro 3. Not only does it fix existing issues, but it adds new functionality. If you own the computer, you should be excited.
"Surface Pro UEFI update (v3.11.760.0) provides added flexibility to configure UEFI in Surface Pro 3 devices. As more of commercial customers are deploying Surface Pro 3 for their end users every day, they have asked for more flexibility to configure the UEFI in these devices", says Microsoft.
The coolest aspect of the update is not what it enables Surface pro 3 to do, but what it disables. Confused? Let me explain. For security reasons, it can be important to restrict certain hardware on a computer. For instance, if you do not want users to connect a flash drive or other hardware, it might be beneficial to disable the USB port. Now, you can do exactly that, plus more. The company lists the following hardware that can be disabled.
Side USB port
­Docking ports
­Front camera
­Rear camera
­On Board Audio
­MicroSD card
­Wi-Fi
­Bluetooth
Companies will love the added ability to remotely manage the UEFI configuration settings.
In addition, Surface Pro 3 gets the ability to boot from USB or Ethernet without the need of holding down the volume key. Why is this useful? There may be situations where you want to boot a different OS as default using a USB flash drive or hard drive as default. This could be a great way to run Linux as the default OS from USB.
New features aside, there are fixes and improvements too. Microsoft shares the following.
Improves performance of EFI applications such as 3rd party disk encryption software that load before Windows.
­Improves the reliability of the ESC key functions in pre-OS environments, such as Bitlocker Recovery screen.
­Sometimes when the drivers would not load properly within Windows, the device would function well, but the driver would show a yellow mark in Device Manager. This would prevent the drivers from loading when trying to attach a cover or plug in a USB device. The update resolves this scenario.
While the update is hardly flashy or exciting for the average home user, it should definitely appeal to enthusiasts, and more importantly, the enterprise.
You will be able to install this through Windows Update. After installing it, please let me know how you like it in the comments below.