Facebook Hello tells you who's calling before you pick up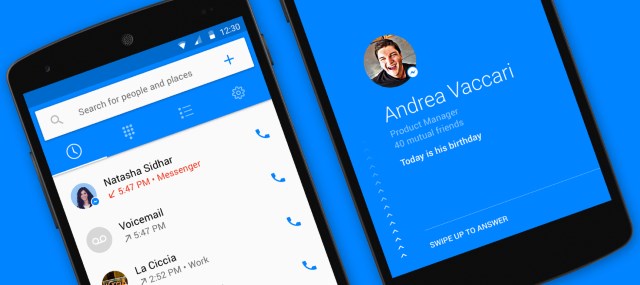 It's easily forgotten with the number of apps available, but mobile phones are primarily designed for making calls on the move -- whodda thunk it? When you receive a call you'll usually see the number of the caller, but this may not be helpful in identifying them before you decide whether to pick up. Facebook's answer to this problem is Hello.
This new app comes from the Facebook Messenger team and aims to tell you more about the person getting in touch with you even if you don't have their number saved in your address book. Currently available for Android, the dialer app also allows for the blocking of calls from individuals.
Facebook Hello brings free calling and messaging through Messenger, but it is the call management feature that Facebook is really pushing. By pulling in information from Facebook users, the app is able to display the caller's number and there's even a built-in spam-filtering feature. If a particular number has been blocked by a lot of other users, it will be automatically blocked for you as well.
The app integrates with Facebook, so you can use it to search for people and businesses. To allay privacy fears, Facebook points out that Hello only has access to information which has been made publicly available on the social network -- perhaps serving as a timely reminder to check your privacy settings.
The video below shows Hello in action -- you can grab a copy of the app from Google Play.