Google's self-driving cars will hit public roads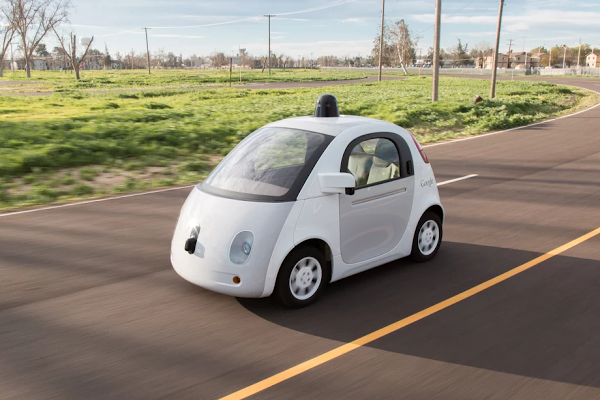 Google has announced that, this summer, some of its self-driving vehicle prototypes will be unleashed on the streets of Mountain View. The weird-looking cars will be equipped with the typical controls and go out on the public roads of the search giant's home town with a safety driver on board.
As you may already know, Google's prototypes do not currently feature the usual controls that are on the average vehicle. But, at least in this following testing phase, a removable steering wheel and accelerator and brake pedals will be installed in each car. There will be a "neighborhood-friendly" 25 mph speed limit in place.
"We're looking forward to learning how the community perceives and interacts with the vehicles, and to uncovering challenges that are unique to a fully self-driving vehicle -- e.g., where it should stop if it can't stop at its exact destination due to construction or congestion", says Google. "In the coming years, we'd like to run small pilot programs with our prototypes to learn what people would like to do with vehicles like this".
The prototypes have already been tested at Google's facilities, and will feature the same software that is on its fleet of self-driving Lexus RX450h SUVs. The fleet is said to have logged close to one million miles, while driving autonomously, on public roads.
Of course, as Google is well-aware of, the reality of driving on public roads is much different to driving in controlled conditions. There are many more variables to take into account, many of which cannot be properly replicated at its facilities.
Also, given that Google has set off from the start on creating a vehicle that can drive itself with none of the usual driver controls in place, it will have to play a long game of convincing the public that a scenario where the driver has little control over the vehicle is, indeed, safe. Based on the aforementioned level of testing, the software certainly seems mature enough to start tackling the challenges of city driving.