Google Maps goes underwater for World Oceans Day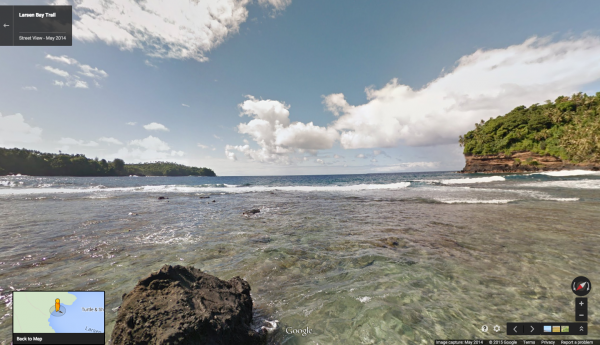 As a wise man once wrote, "I'd like to be under the sea". Now you can go there virtually, thanks to advances in technology. No, you won't be diving to the depths of the Marianas Trench, but you can get a feel for what is beneath those waves that both fascinate and terrify us.
June 8th is World Oceans Day, dedicated to protecting what we have -- the coral reefs and the life that thrives out of our sight. Google has been sending its Street View team undersea in recent times and now does so again in honor of the upcoming day.
On a sobering note, the search giant points out, "Home to the majority of life on Earth, the ocean acts as its life support system, controlling everything from our weather and rainfall to the oxygen we breathe. Yet despite the ocean's vital importance, the ocean is changing at a rapid rate due to climate change, pollution, and overfishing, making it one of the most serious environmental issues we face today".
For the latest update Google partnered with XL Catlin Seaview Survey, NOAA's Office of National Marine Sanctuaries and the Chagos Conservation Trust to add 40 more locations around the world to enhance its offering.
There are also many creatures included in the imagery, from sea turtles and humpback whales to the great white shark. You'll visit exotic locations like the Cook Islands, Bali and Australia, to name a few.
Jennifer Sullivan of the Google Maps Ocean program concludes "This World Oceans Day, we hope that you're inspired to learn more about ocean change. So dive into the deeps of the sea and become engaged to protect the ocean and understand how it supports us, so that all of us can better support it in return".