Adobe launches stock image service as part of Creative Cloud 2015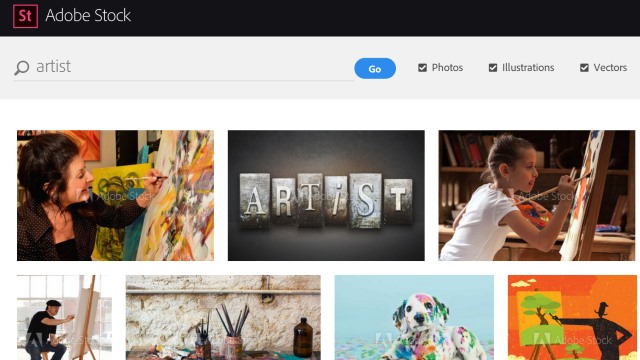 Adobe has carved out a niche for itself as a provider of industry-standard tools for art and design; Photoshop is now so widely used that, like Google, it has become a verb. The company's Creative Cloud suite receives its annual update today, and as part of the update Adobe is also launching its own stock image service.
Adobe Stock is set to compete directly with the likes of Shutterstock and Getty images. Adobe already has something of a captive market. It is very well aware that the people who tend to use stock images are the same people who use Adobe software -- it just makes sense for the two worlds to collide.
Of course, this is not a free service. Just like its rival, Adobe requires Stock users to sign up for a paid-for package. There are various plans available at different price points, but there's a sweetener for anyone who is a Creative Cloud customer in the form of a 33 percent discount on plan fees; it is also possible to sign up for Adobe Stock without being a Creative Cloud customer.
If you're wondering where all of Adobe's stock imagery is going to come from, cast your mind back to the start of the year and you'll recall that the company bought Fotolia, an existing stock image service. Pricing is competitive, but the economy of scale means that the more images you need, the cheaper it becomes. Purchasing a single image on a whim will set you back $9.99 (or £7.19), but if you are going to download on a more regular basis, the 10-images -per-month package costs $49.99 (or £23.99) with the added bonus that any unused downloads roll over to the next month -- if you're an existing Creative Cloud subscriber, the price drops to $29.99). Heavy users have the option of signing up for the top package that allows for the download of 750 images per month for $199.99 (or £143.99).
The real benefit of signing up for Adobe Stock is the integration with Creative Cloud. Those keen to try out different ideas will be pleased to hear that there's no need to download and pay for a huge image before getting to work. It is possible to download a lower resolution, watermarked version to start with, which can then be replaced with the high res version, complete with edits, at a later time.