Facebook uses Lollapalooza to showcase new live streaming feature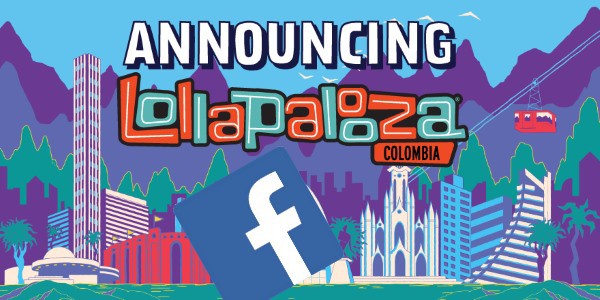 If you can't make it to Lollapalooza this year, there's no need to be jealous of your friends who are attending. At the music festival, Facebook has started testing a new feature that allows people to live stream events on the social network, taking on the likes of Snapchat head-on.
Music festivals are far from cheap -- a full weekend pass costs $275 and that's before you factor in travel, food, and so on -- so the prospect of a social powered livestream will appeal to many... particularly those to whom the idea of camping is abhorrent. Facebook's Place Tips feature can be used by those in attendance -- including performers -- to post videos, photos and updates that can be enjoyed by those who chose to stay at home.
Place Tips is not a few feature in itself, but Lollapalooza is the first event at which photos and videos have been made widely available. With the ability to see content just from friends, it allows for a very personalized experience which is quite different from the curated offerings from the likes of Twitter and Snapchat.
In an email to the Wall Street Journal, a Facebook spokesperson said:
This Place Tips Lollapalooza experience is just one of the many ways Facebook is trying to help people get the feel of an event when they're not there.
Real-time coverage of events is something that Facebook is keen to get in on, and the social network will be closely monitoring how popular its Lollapalooza debut proves. The choice of event to give the feature its first outing is quite interesting, perhaps giving an indication of the target market Facebook envisions for future use.