Microsoft says Start menu app suggestions in Windows 10 are not ads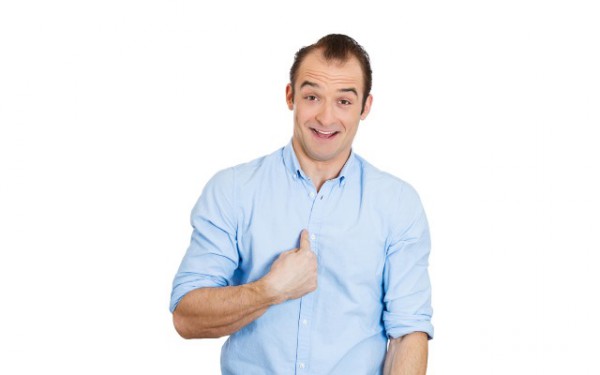 Earlier today I wrote about my surprise at the sudden appearance of what I referred to as an 'ad' in my Start menu. The comments the article gathered made for interesting reading, and it was clear that there was more than a little confusion and disgust at the prospect of the Start menu being used as advertising space. I mentioned in the article that I had contacted Microsoft for comment, and I've now heard back with some clarification.
First off, Microsoft insists that the promotion of apps in the Start menu is not advertising, merely the App Suggestions feature. The company stresses that no payments are made by software publishers to be highlighted in this way and explains that this personalized suggestion service is now rolling out to Windows 10 Pro and Enterprise users on the Insider program. Microsoft has more to say, but is it enough to allay the concerns of Windows 10 users?
A Microsoft spokesperson explained that app suggestions work like the recommendation feature of things like Netflix. This clearly involves the collection of some user data -- which apps have been installed already, for example -- but Microsoft insists that the suggestions are meant purely to enhance the Windows experience; an FYI, if you will. What the suggestions most definitely are not, says the spokesperson, are ads:
The Windows Ads in Apps service is the only way to advertise in Windows 10. Lock Screen and Start Menu content are designed and selected by Microsoft to help customers discover new features and apps to enhance their Windows 10 experience; app publishers are not paying to be featured.
I wondered whether free and paid-for app would be featured in suggestions, and was told that, yes, both types of app would. But what about privacy concerns? Should we be worried about the data that's being collected to power Suggested Apps?
Windows 10 delivers innovative personalized services and experiences including app discoverability, informed by information you choose to provide. The learning and discovery experiences are on by default but you can turn app discoverability on and off for either or both Lock Screen and Start Menu.
Having upgraded to build 10565 of Windows 10 Pro, today was my first exposure to Start menu ads. Sorry, Suggested Apps. It became clear in discussions with others that many people were like me and had never seen suggestions. But there were others who insisted that it was nothing new. Microsoft offered some clarification:
With the release of Windows 10 Home, we made several updates to the new Windows Store to increase app discovery, including App Suggestions in the Lock Screen and Start Menu. We are now rolling out App Suggestions to Windows Insider Program participants running Windows 10 Pro and Enterprise as well.
So, in short, this is what we're supposed to take away. These are not ads, but suggestions. This is not a cynical bid to try to get people to make use of the Windows Store, it is an expansion of, and an enhancement to, the Windows experience. Personal data is not collected, but in order to deliver "personalized services and experiences" Windows 10 employs "learning and discovery experiences" -- also known as "information you choose to provide".
All clear?
Photo credit: PathDoc / Shutterstock