Stick to the script: 5 ways to keep your software development outsourcing on track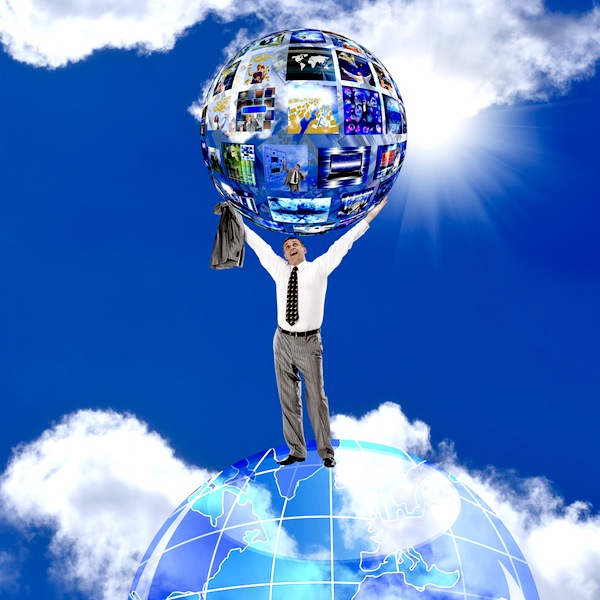 The good news -- you've found a software development team that you're comfortable with and work well alongside. They fit so well into your company's culture, you even begin to view them as you would any internal employee. While this is all well and good, it's not to say that you won't run into challenges along the way -- from day-to-day communication gaps to even uncertainties in tracking of overall progress. Certainly no relationship is perfect, but it falls within your job description as the project manager or product owner to ensure outsourced projects stay on track and more importantly -- within budget.
The following list of management tips and tricks of the trade should be put in place to help keep risks down to a minimum and your outsourced relationships performing at their best.
When in Doubt, Repeat Yourself
Outsourcing is one scenario where it's important to always spell out exactly what you're looking for. Never leave anything to the imagination when it comes to working alongside an outsourcing partner, or you'll run the risk of not receiving deliverables on time or in the format you might be expecting. Instead, when in doubt -- over-communicate! Share as much information about your company, goals, procedures as possible from the very onset of working with an outsourced provider.
One way to help keep your partner on the same page is to lean on collaboration tools which can oversee several key components including software development, collaboration and project scheduling. These types of tools can even take the guess work out of logging hours and can instead help flag if projects are staying within a pre-determined budget range.
Other elements that can add more confusion to an outsourced relationship are language and time barriers. To help resolve the communication barrier, supplemental diagrams or images can be helpful. Calendar invites and project management solutions, which include every person working within a specific project, can help ensure milestones are met along the way, despite teams working across different time zones.
Simply put, the more specific you are, the more likely the odds are of you receiving exactly what you're looking for.
Remove the Word "Vendor" from Your Vocabulary
Right up there on the chain of importance also stands being able to treat your outsourced software development team as a true partner. Sure, it might be easier to view them as a vendor and delegate work while expecting to receive timely deliverables, but the more you invest in this relationship and nurture it, the more you should expect to get out of it.
Making the effort to put in face time with a partner -- whether that be in person or once a week via Skype -- really makes a difference in growing the relationship and adding a personal layer to the partnership. Tools such as Google Chat and Slack make it easy for teams to stay in constant communication with one another and hold team members accountable for the work that has been assigned to them. It cannot be overstated how important it is to stay in touch on a routine basis and work as a collaborative team towards an end goal.
Try the Agile Approach
One method that a lot of offshore development management teams like to employ is the agile approach. The agile method assigns a certain set of tasks to your development team to complete within a given time period before they can move onto other tasks. This method helps ensure that teams are sticking to the script and working on tasks in order of importance, as determined by the project manager. This also helps prevent teams from navigating too far off track and exerting effort on activities that are not pressing at the moment.
Practice Makes Perfect
The practice of having frequent builds helps ensure that any integration issues are caught early on before too much time has passed and even more problems have time to arise. Automated testing also helps save time compared to manual efforts and catch bugs or any other integration challenges at a much faster rate.
Set Realistic Expectations
Along with communication, one of the most important aspects to keeping any outsourced relationship afloat is to set clearly defined expectations early on, and to be sure they are effectively communicated to every member of the team. Setting goals also involves putting together a timeline of when deliverables are due and who is expected to complete what aspects of the project.
And it's also important to acknowledge that goals set in stone today might not carry the same weight six months down the road. So, it's always critical to re-evaluate priorities and be flexible to readjusting initiatives as projects progress.
In summary, outsourced relationships will always be a work in progress. Yet, with the right combination of efforts put into growing the relationship and finding a partner that aligns well with your organization, the possible results of outsourcing are endless.
Photo Credit: Sergey150770/Shutterstock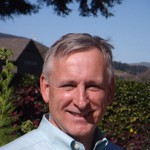 Steve Mezak is the founder and CEO of Accelerance, Inc., a leader in global software development outsourcing. In this role, he oversees Accelerance's overall operations, drives strategy for business development and leads the cultivation and recruitment of international partner firms. A technical entrepreneur and internationally recognized outsourcing expert and speaker, Steve has more than 30 years of experience in the IT industry, moving from writing software code to facilitating and managing software development teams and budgets.