Microsoft's share of the mobile market plummets to below 1% as Android continues to rise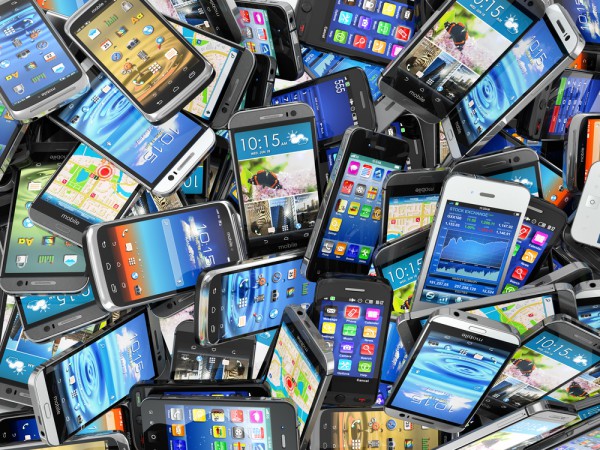 Global smartphone sales figures published by Gartner show that Windows-based devices have a market share of just 0.7 percent. The latest figures cover the first quarter of 2016 and reveal that fewer than 2.4 million handsets with Microsoft's OS installed were sold.
This is a dramatic drop from the first quarter of 2015. A year ago the numbers were hardly earth-shattering, but with a 2.5 percent market share they were decidedly healthier than right now. While Windows Phone continues to drop like a stone, Android's seemingly unstoppable rise continues, with Google increasing its market share from 78.88 percent a year ago to 84.1 percent in Q1 2016. Apple suffered a drop to 14.8 percent.
Microsoft's decline in the smartphone arena is hardly surprisingly after the company decided to focus on a much smaller number of handsets. Compare the overall Windows Phone sales reported by Gartner with Microsoft's revelation last month that it sold 2.3 million Lumia devices, and it becomes clear that third-party manufacturers are completely insignificant to Microsoft.
Apple's drop from 60 million handset sales to 51.6 million will clearly disappoint the company, although the disappointment will not be on the same scale as Microsoft's. Conversely, Google will be rubbing its hands in glee at the jump from 265 million to 294 million handset sales.
The breakdown of handset sales by manufacturer makes for interesting reading. Apple and Samsung still dominate, but smaller Chinese names are growing in importance.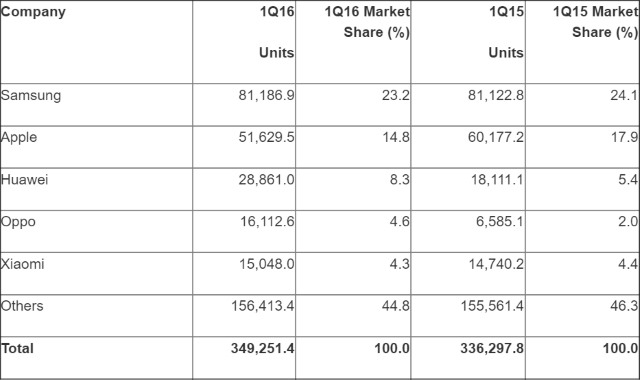 Anshul Gupta, research director at Gartner, said:
In a slowing smartphone market where large vendors are experiencing growth saturation, emerging brands are disrupting existing brands' long-standing business models to increase their share.With such changing smartphone market dynamics, Chinese brands are emerging as the new top global brands. Two Chinese brands ranked within the top five worldwide smartphone vendors in the first quarter of 2015, and represented 11 percent of the market. In the first quarter of 2016, there were three Chinese brands -- Huawei, Oppo and Xiaomi -- and they achieved 17 percent of the market.
What is clear -- as Gartner points out -- is that Nokia's plan to return to the smartphone market is not going to be easy.
Image Credit: Maxx-Studio/Shutterstock