Seagate unveils 'energy-efficient' Nytro XF1230 SATA Enterprise SSD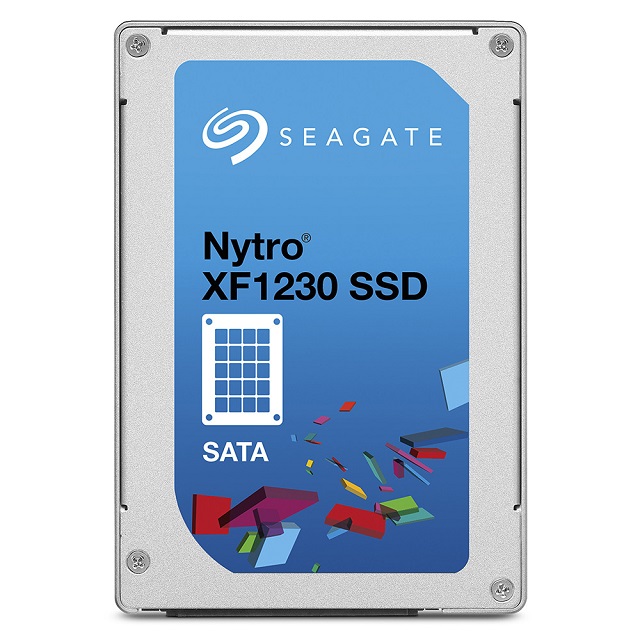 There are many reasons why solid state drives are better than mechanical hard drives. Obviously, they are very much faster -- an upgrade to SSD can make an older PC feel new again. Also, they are silent, meaning you don't have to listen to a grinding-like seek sound.
One of the forgotten aspects as to why SSDs are better, however, is energy savings. Since they use less electricity, they can save money and allow batteries to last longer. Today, Seagate announces a new enterprise SSD that it calls 'energy-efficient'. But aren't they all?
"The Nytro XF1230 SATA SSD is energy efficient, with a power demand that tops out at 4.8 watts at maximum supported capacity -- markedly lower than competing solutions that can consume double the power per drive, overloading the already-strained power budgets of today's data centers. This low power demand is important given cloud data centers often have applications that trigger continuous active workloads through frequent storage access", says Seagate.
The company also explains that the SSD "features a 6 gigabit-per-second interface, making it easy to deploy in existing storage infrastructures. Optimized for read-centric databases and workloads, it provides random access performance as high as 98,000 input/output operations per second (IOPS), equivalent to the performance of 200 hard disk drives, but for a fraction of the power and cost. Additionally, the drive offers enterprise-class reliability, with the level of protection needed in today's cloud environments, including a power loss data protection circuit to prevent data loss in the event of a power disruption".
There you have it, folks. Seagate claims that this drive can sometimes use as much as half the electricity as its competitors' solid state drives in certain scenarios. Keep in mind, that has not been independently verified.
If the claims are true, it is still rather insignificant when looking at just a single drive. With that said, in a datacenter where many could be in use simultaneously, the savings could really add up.
If you are interested in purchasing this enterprise-focused drive for your business, it will be available in September. There will be four capacities -- 240GB, 480GB, 960GB, and 1.9TB. Pricing should be revealed at that time.