Samsung Z2 is the world's first 4G Tizen smartphone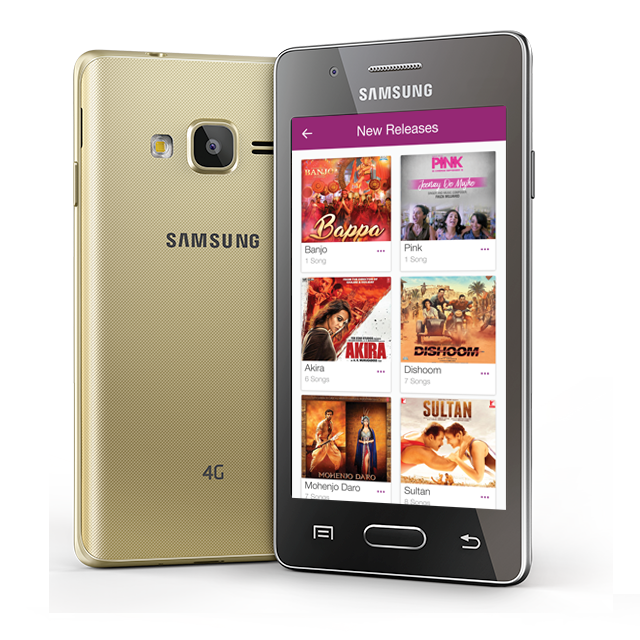 Android and iOS are the only two mobile operating systems that matter. That's a problem for consumers. Why? Well, while duopolies at least give them some choice, being limited to just two options isn't ideal. Sure, there are other options like Ubuntu for phones and Windows 10 Mobile, but neither are lighting the world on fire.
Consumers aside, phone manufacturers don't have access to Apple's iOS, leaving Android as the only viable option. In other words, for OEMs, there is almost no choice. Samsung is apparently not satisfied with being limited to Google's mobile operating system. The company has been experimenting with devices running a different Linux-based open source mobile OS -- Tizen. Today, it launches the first ever 4G smartphone running that OS. The catch? Besides a small 4 inch screen and 5 megapixel camera, it is only available in India.
"The user interface on Samsung Z2 is simple and easy to use, offering faster and smoother device performance when combined with the Tizen platform. Powered by a 1.5GHz Quad-core processor, 1GB RAM and 8GB internal memory expandable up to 128GB with a microSD card, the device features dual SIM support and delivers a seamless and user-friendly smartphone experience. The device is fueled by a 1500mAh long-lasting battery, which is further boosted by the unique 'Ultra Power Saving mode', which keeps the phone operational, even at minimal battery levels", says Samsung.
The manufacturer further explains that the phone, "comes preloaded with essential apps for the ease of new smartphone users. It also features the 'Make for India' features developed specifically for Indian consumers. The Ultra Data Saving mode saves up to 40 percent mobile data by blocking unnecessary background applications from data consumption and by data compression technology, hence ensuring the most simple and cost-efficient 4G experience. Samsung Z2 comes with a dedicated S bike mode, which is designed considering the safety concerns of two-wheeler users in India. It lets consumers ride tension free while encouraging responsible riding".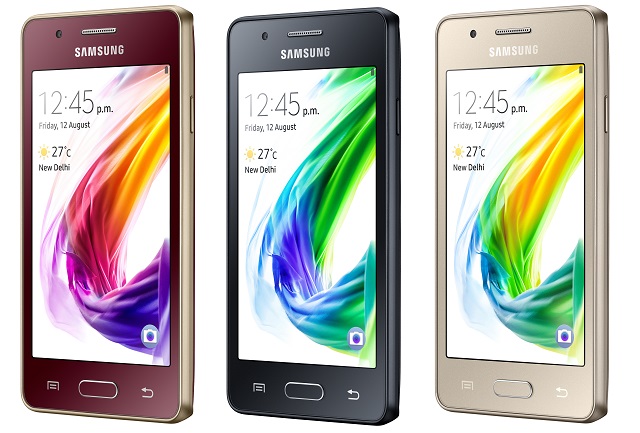 If you are in India and want to buy this Tizen smartphone, it can be yours for 4,590 rupees -- that is equivalent to $69 USD! It is available in three colors as seen above -- red wine, black, and gold. If you aren't concerned about a potential lack of apps, it looks like it could be a great value.
Do you think Tizen will ever have significant mobile market share? Tell me in the comments.