Hewlett Packard Enterprise laptop hack exposes personal details of 130,000 US Navy sailors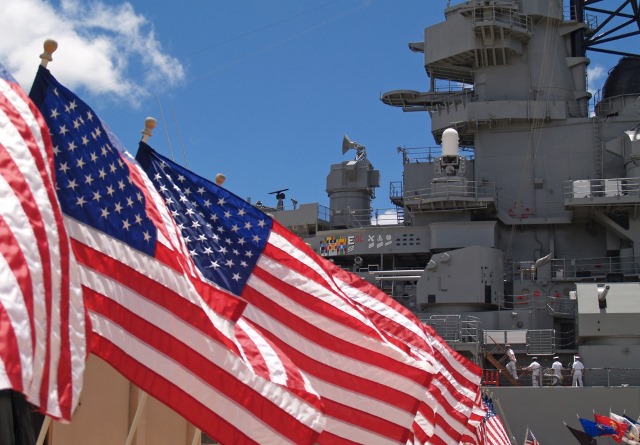 A data breach has exposed the personal details of more than 130,000 US Navy sailors, including social security numbers.
Rather than being a breach of the Navy's own defences, the data leak came about after a laptop owned by a Hewlett Packard Enterprise employee was compromised. In total, 134,386 current and former sailors are affected by the problem.
At this stage it is not known who has been able to access the data, but the Navy is confident that it has not been misused. An investigation is currently underway and the Navy will start to notify the thousands of affected individuals in the coming weeks.
A statement posted on the Navy website says details of the breach were revealed by Hewlett Packard Enterprise nearly a month ago:
Oct. 27, 2016, the Navy was notified by Hewlett Packard Enterprise Services (HPES) that one of the company's laptops operated by their employee supporting a Navy contract was reported as compromised.

After analysis by HPES and a continuing Naval Criminal Investigative Service (NCIS) investigation, it was determined Nov. 22, 2016, that sensitive information, including the names and Social Security Numbers (SSNs) of 134,386 current and former Sailors were accessed by unknown individuals.

"The Navy takes this incident extremely seriously- this is a matter of trust for our Sailors," said Chief of Naval Personnel Vice Adm. Robert Burke. "We are in the early stages of investigating and are working quickly to identify and take care of those affected by this breach".

The Navy will notify those affected Sailors in the coming weeks by multiple means including phone, letter and email.

For those affected by this incident, the Navy is working to provide further details on what happened, and is reviewing credit monitoring service options for affected Sailors.
At this stage of the investigation, there is no evidence to suggest misuse of the information that was compromised.
Image credit: Lindasj22 / Shutterstock