Plex rolls out Live TV and improved DVR to Plex Pass subscribers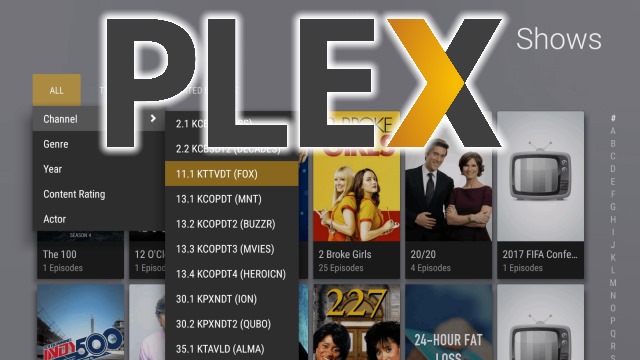 Coming out of beta, Plex's DVR feature is now rolling out to all Plex Pass subscribers. On top of this, the platform is also gaining Plex Live TV -- a way to stream OTA broadcasts from your TV tuner to the Plex app.
To start with, Live TV is coming to the Android TV and iOS apps, but it will also make its way to Plex's other offerings meaning subscribers will be able to watch live TV from just about anywhere. On top of this major announcement, Plex has also unveiled -- in a blog post entitled "#$%@ it! We'll do it live!" -- a number of key improvements to its DVR feature.
The rollout of live TV support means that, as the company points out, there's no need to wait for a DVR recording to finish before you can watch your favorite show. But for those times when you are relying on the DVR functionality of Plex, it is now possible to browse the program guide, manage recordings, and more directly from the Android TV and iOS apps.
The DVR scheduler has been improved so it deals with overlapping recordings more intelligently, and it's possible to watch and record at the same time. An expansion of tuner support means that more hardware can now be used with Plex, and the company points out that many USB tuners now work with NVIDIA SHIELD.
Find out more -- and view the full list of supported tuners -- over on the Plex blog.