Google+ is officially dead... but you may still be able to download your content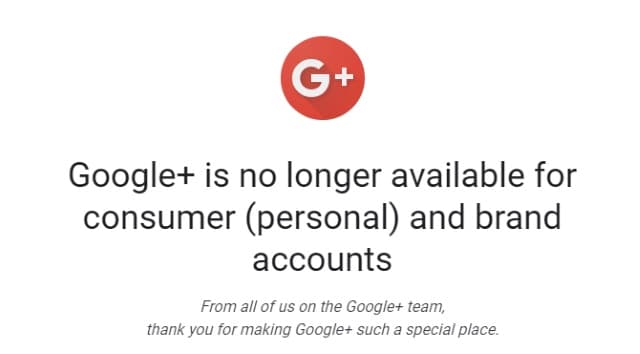 As promised, Google has now closed down Google+, the social networking experiment that just never really took off. If you try to access the site -- or use the mobile app -- you'll be advised that "Google+ is no longer available for consumer (personal) and brand accounts".
Google gave fair warning of the impending closure, telling users to take advantage of the option to download their data before it was deleted forever -- although the Internet Archive said it would try to backup as much as possible. Now the closure has actually happened, it seems that there is still time to download your Google+ content... but you'll have to be quick.
See also:
On the new landing page, Google reminds users that: "In December 2018, we announced our decision to shut down Google+ for consumers in April 2019". It goes on to confirm -- strangely -- that: "Other Google products (such as Gmail, Google Photos, Google Drive and YouTube) were not shut down as part of the consumer Google+ shutdown and you can continue using these products. The Google Account that you use to sign in to these services will remain".
As well as confirming that "photos and videos already backed up in Google Photos will not be deleted", Google also reveals that your Google+ data may not yet have been deleted, and therefore may still be available for you to download:
We are in the process of deleting content from consumer Google+ accounts and Google+ pages. This process will take a few months to complete and content may remain during this period. In the meantime, if you previously created content on Google+, you may be able to download and save your remaining Google+ content and delete your Google+ profile. You may also be able to view and delete your remaining Google+ activity.
The clock is certainly ticking now, so if you want to safeguard your Google+ data, you really need to act now. Run!