Can AOL Video Make User-Generated Content Viable?

During BetaNews' CES coverage this week, we examined the integration of AOL Video accessibility into Sony's high-end Bravia video components, particularly through the Bravia Internet Video Link. AOL Video has scrambled in a very short period of time to embrace the burgeoning world of user-generated content, which recently earned its own media industry abbreviation: UGC.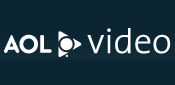 In our segment on Bravia, I asked our Senior CES Analyst, Sharon Fisher, how long such an interface between Bravia and AOL Video could last, particularly in light of the fact that the service was working to make a living for itself from distributing what I called "people's low-definition, amateur backyard animal videos." Later, in providing an example, I used the metaphor "possums chasing squirrels," which I admit to having used several times before, sometimes in ordinary conversation.
AOL Video would have preferred I use the term "UGC." By way of responding to my characterization, AOL graciously put me in touch with Fred McIntyre, AOL Video's senior vice president. I began our interview by explaining that I didn't mean AOL Video can't make money, just that it's perhaps a bit difficult to expect to profit from movies of possums chasing squirrels.
McIntyre proceeded to describe his business strategy for AOL Video, for which he states he is the principal designer. "Internet video in general is one of, if not the, fastest growing user behaviors in the history of the Internet," McIntyre told BetaNews. "And what you see when you look at the market today, is you can really break the market into a couple of segments." Specifically, he said, there's free-to-the-user, ad-supported content, such as the kind that AOL Video has been providing through services such as In2TV, which launched in March 2006. Ads are often purchased for this kind of programming in the form of pre-roll - ads that appear just before the video the user selected begins - and very conventional commercials inserted just where you'd expect them to be, for reruns of syndicated content on In2TV.
For this first segment, McIntyre said, there's more demand from advertisers than there is available inventory - an indication that this segment of the market is already fairly viable.
The second segment, McIntyre pointed out, is the more lucrative one at the moment. He called what this segment of the industry is experiencing "hyper-growth," and for AOL Video - as well as the other players in this industry, YouTube included - the challenge is how to build a media service around this audience.
"The way that we see it," McIntyre said, "our primary objective as a business is to make money by selling advertising. And the best way for us to make money by selling advertising is by building the largest and most engaged audience that we can provide. We're focused on doing that across the full range of video experiences." By that, he means that the PC user, the home media center user, and the Sony Bravia viewer all count in this collective audience pool, the only difference being in how these separate devices reach out to their respective viewers.
"We see ourselves as having to meet consumer needs to be successful, and we have to meet advertiser needs to be successful," he added. "But our focus is on striking a balance between those things."
This leads right back to the question with the unpleasant animal antics metaphor.
In the interest of striking that balance, AOL Video's McIntyre said the service can take advantage of the fact that there's logic behind it, to be more scientific in its approach to audience measurement and behavioral analysis: "There are lots of great advantages that you have with Internet video advertising that are unique. We can do advertising that is more targeted, we can provide interactive capabilities that we deliver with the advertising in ways that you can't do in other media - television or radio as an example - we can provide a much higher degree of auditability and tracking than what you can currently provide in other media, and we can do this with audiences that we're building to scale right now."
The rate of movement of advertising dollars away from 20th century media and toward the Internet is accelerating, McIntyre stated, one reason being simply that the audience can be measured more effectively online than with any other medium.
"Now, when you talk about striking the balance," he continued, "clearly part of what we have to do is, we have to weigh the needs of the user, the consumer, the mass market, and how they're exposed to the advertising, how it's presented to them, what the relationship is between that advertising and the program around it, and we're doing a whole lot in that." Last year at CES, AOL Video announced a partnership with Intel for implementing not only improved video service, but a more tightly-monitored analysis system for tabulating audience metrics. "You talk about striking the balance; it doesn't strike itself," McIntyre remarked. "There's a lot of work that you have to do."
The results of this increased level of audience observation will help AOL Video implement McIntyre's strategy; moving the audience away from the "hyper-growth" segment and toward the original In2TV segment in what he described as a "frictionless" approach.
"We will focus on UGC as what we do because there is a tremendous opportunity there to get people in the door, as it were," AOL Video's McIntyre explained to BetaNews, "and move people out of that experience and into the higher value, branded experiences where we've got really more permission from the end user to present advertising. That's a pretty valuable environment for an audience, and for users themselves, but it's also a more valuable environment for marketers."
It's the hyper-growth segment of the industry, indeed. But from AOL Video's perspective, it's just the lobby of the theatre. It isn't the "possums chasing squirrels" that will keep the audience in the theater, so the service is planning rapidly for what happens when that audience starts considering to "hyper-exit."
Next: Betting the business on "Starsky & Hutch"