Intel to Invest $1.5 Billion in 45-nm CPU Facility

Last month, Intel's announcement of its discovery of the formula and design for producing stable, more miniaturized transistors for future 45-nanometer CPUs beat IBM's announcement of its own such discovery by mere minutes. But what may distinguish the two developments is how quickly the two rivals will put them to use.
Late yesterday afternoon, Intel announced it plans to invest as much as $1.5 billion in the retooling of its Fab 11X production site in Rio Rancho, New Mexico, so that it can produce 45 nm CPUs with the HK+MG technique during the second half of next year.
Fab 11X will become Intel's fourth to be 45-nm capable, joining Fab D1D in Hillsboro, Oregon, and Fab 32 in Chandler, Arizona (both slated to come online in the second half of this year); and Fab 28 in Kiryat Gat, Israel (pictured below), which becomes operational in the first half of 2008. All four facilities will put to use the high-k + metal-gate materials and methodologies whose viability the company confirmed in manufacturing trials last month.
IBM representatives have declined to confirm to BetaNews that any similar successful trials of its technique to produce working chips have yet taken place. Meanwhile, Intel continues to tout its production of working prototypes of its 45-nm family, code-named Penryn, "running multiple operating systems and applications."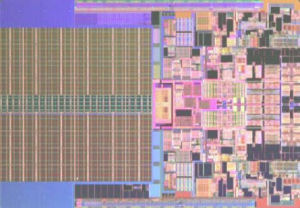 Typically, building new facilities means taking some of the older ones offline. Last month, Intel confirmed it is shutting down production at its Fab 8 facility outside Jerusalem, although it will remain active as a research facility. This morning, Intel spokesperson Chuck Mulloy denied to BetaNews that Intel has plans to sell Fab 18 in Kiryat Gat, contrary to news reported late last month, and which was widely circulated as late as this morning as indication of a possible ramping down of Israeli production.
Quite the contrary, Mulloy told us: The 300 production workers that this morning's news reports stated were being transferred out of Fab 8 as though they were leaving the country, are actually being transferred to Fab 18. It's the company's high-volume flash memory facility, he said, implying it will probably stay that way for some time.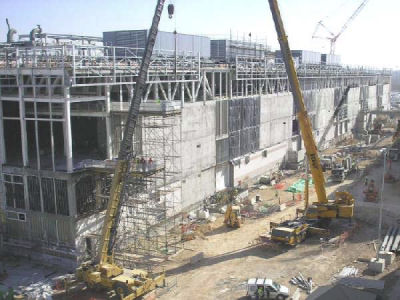 Mulloy's statement also appears to dispel rumors from the same sources that propagated rumors of Fab 18's sale, that Intel is seeking a buyer for its entire flash memory division, of which Fab 18 is one component. Sales margins for flash memory have shrunken in recent months even as unit sales have soared, with iSuppli reporting Intel having lost almost 10% of NOR flash market share in one years' time, much of it to competitors ST Microelectronics, NAND flash leader Samsung, and Spansion - the new #1 NOR flash player, according to iSuppli.
But with Intel's reorganization plans still under way, this statement is the best indicator to date that Intel's flash division is not on the auction block. Instead, Mulloy made clear, the company intends to sell its Fab 23 flash production facility in Colorado Springs. Intel may be scaling down in the flash market, but it's not yet pulling out.