Broadcom bypasses STBs on the one hand, partners with Microsoft on the other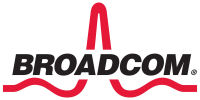 Scott Fulton, BetaNews: With connectivity between devices being the runaway principal theme of this year's CES, Broadcom is making an intriguing play: Yesterday afternoon, the provider of technologies embedded in devices announced it's producing the components for HDTV manufacturers to embed video-on-demand-ready features directly into their sets, bypassing set-top boxes.
Sharon Fisher, BetaNews Senior CES Analyst: Broadcom Corp. is demonstrating a digital television that hooks up directly to the Internet, eliminating the need for a PC or a set-top box to gain access to video-on-demand, Internet-based TV, and interactive TV services.
However, Broadcom didn't say exactly how it was doing it nor what kinds of broadband communication would be supported. Limiting it to cable broadband would defeat the purpose. Similarly, the company did not say when the product would be available nor how much it would cost.
Broadcom demonstrated the digital TV using Best Buy's Video Sharing service, which lets users share home movies over a digital network. It's like a video Flickr.
Scott Fulton: We'll probably get answers to some unanswered questions through the week, including what types of incoming signals Broadcom's DTV chipset will support. For now, it would appear Broadcom's basic play is to create appeal among display builders to start incorporating and embedding viable STB-like technologies into their displays.
If that's the case, conceivably the source of the signal may become immaterial, or rather at the discretion of the manufacturer.
Then this morning, Broadcom played the opposite angle, saying it's partnering with Microsoft to produce IPTV components for STBs that use Microsoft's Mediaroom software -- the stuff that goes inside STBs.
Richard Nelson, vice president of marketing, Broadcom Broadband Communications Group: "We are very pleased to be working with Microsoft on this important collaboration. Microsoft is driving the movement toward exciting and connected TV experiences, and we see increased synergy between the breadth of Broadcom product offerings and what Microsoft wants to enable within the whole-home DVR environment and beyond.
Scott Fulton: Yesterday during the Bill Gates Keynote, Microsoft's entertainment division chief Robbie Bach made quick mention of some future Microsoft content partnerships with Showtime and Turner Networks for the production of Mediaroom content. Conceivably, applications specifically made for Microsoft's IPTV could play on STBs with Broadcom's chips installed.
What would that mean? Imagine the interactive layer currently attached to high-def discs, like menus, games, and the other added attractions. Mediaroom could provide similar "layered" attachments to live programming, for customers who subscribe to that programming through IPTV service.