Up Close: Asus Eee notebooks and mobile phones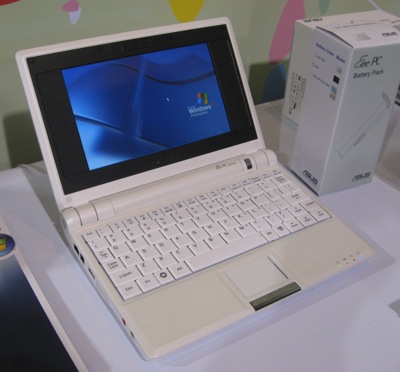 Asus, a fairly new entrant to the notebook market, was showing off its 8-inch Eee at CES this week. Oddly named, the Eee was introduced last June and will soon go on sale at Costco in the United States. Although it can run both Linux and Windows XP, the Eee will ship out of the box with Linux for an estimated $199.
The Eee has a 900Mhz Intel processor, 512MB of RAM, 802.11g Wi-Fi, and 4GB of flash storage. An 8GB model is available for $299. Asus' notebook largely falls in the same product category as the OLPC laptop, but is not targeted at emerging markets.
<!image id=1277>
<!image id=1278>