Analysts: MacBook Air will score with Windows and Mac users

As some analysts see it, Apple's 'Air' has something for just about everyone: gesture recognition, a dual-boot function, a full-fledged screen and keyboard, and possibly the slimmest PC notebook form factor anywhere.
Despite rumors to the contrary, Apple rolled out the MacBook Air notebook computer instead of an ultra-mobile PC (UMPC) at Macworld today -- and some industry analysts are already predicting that the dual-bootable Air will be a hit with Microsoft Windows users in addition to long-time Mac fans.
As much if not more so than most of us, analysts heard all kinds of speculation in advance around what Apple's Steve Jobs might announce today, including tales that a UMPC was in the works.
"But I didn't believe the (UMPC) rumors, because they didn't make sense. The UMPC isn't where Apple wants to be. UMPCs are geared mainly to vertical markets, and that's too narrow of a space for Apple. The Air will be useful to a much broader market," said Jeff Gamet, an analyst with The Mac Observer, in an interview with BetaNews.
---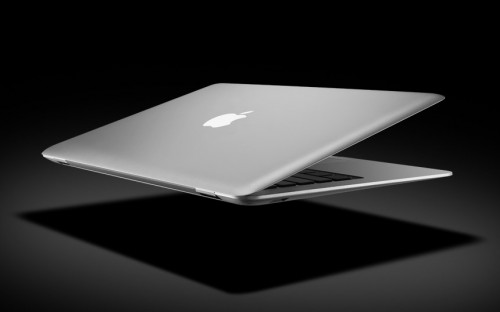 ---
Instead, although only 0.16- to 0.76-inches thick across its tapered design, Apple's Air will be a full-sized notebook PC with a 13.3-inch screen and a full keyboard; Intel Core 2 Duo processor running at 1.6 GHz standard; an 80 GB 1.8-inch hard drive; an optional 64 GB solid-state hard drive; and a so-called "multi-touch" keypad supporting gesture recognition.
Carmi Levy, senior VP of strategic consulting at AR Communications, told BetaNews that he was similarly unconvinced Apple's mystery announcement at MacWorld would turn out to be a UMPC.
"Apple would hardly be the first vendor to venture into UMPCs. But Microsoft and its partners have been experiencing a difficult time there. Apple tends to go after well established markets, rather than new ones, but it does so by integrating features very well, as in Apple's iPod," according to Levy.
Levy believes that the Air's sleek, lightweight form factor will appeal to users on both sides of the great Apple/Microsoft divide, and that Apple will be able to reel in long-time Windows users for the Air because of its underlying Intel processor support and dual-boot capabilities.
"There've been a lot of Windows users who were sort of on the fence about moving to Mac. They were kind of interested in doing so, but they didn't want to leave their Windows applications behind," Levy said.
The Boot Camp software built into Apple's current Leopard release of OS X lets you manage the start-up sequence so you can boot up into Windows if you'd like.
Alternatively, if you want to run Windows applications alongside Mac apps in the same environment, you can do so by installing third-party virtualization software such as Parallels Desktops or VMWare Fusion, Gamet contended.
Levy told BetaNews that he thinks Apple's starting price point of $1,799 is just about right for the Air.
"This is what the fashion-forward, style-stoked, high-end consumer would expect to pay for something like this. They'll be willing to fork over the dough," the analyst elaborated.
Meanwhile, according to Gamet, Mac users who are accustomed to the gesture recognition in the iPhone will appreciate Apple's use of the same multi-touch technology in the Air, at least on the touch pad if not the screen.
"This was a brilliant move by Apple, because it ties in with the way you navigate an iPhone," Gamet told BetaNews. "You can use gestures to zoom in or out, or to move between images. You don't even need to grab a mouse or a stylus."