Flexible e-paper displays move to mobile phones

Polymer Vision has announced the production of its Readius 3G phone with a 5-inch foldable e-paper display.
Prototypes of the device were shown in 2005, but the device is a product of over ten years of research and development. The company began working on organic flexible displays under Philips, and then continued as a spinoff company under the name Polymer Vision, partially funded by venture capital. Rollable displays became the company's specialty in 2002.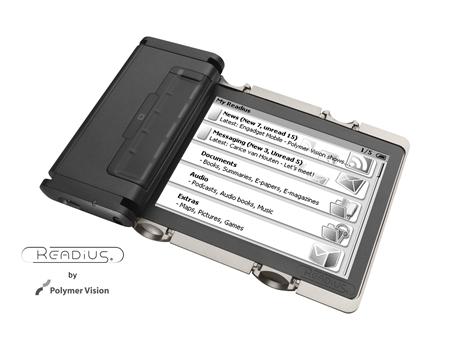 The device will be placed in competition with Amazon's Kindle which will retail for $399 USD in the coming months, and Sony's Reader which retails for $299, plus service plans that rage from $24.99-$59.99.
But it is not expressly designed to be an e-book reader. Rather, it is a tri-band HSDPA phone supporting ActiveSync that promises as much as 30 hours of read/talktime. This long battery life is thanks to the extremely low power consumption of the screen.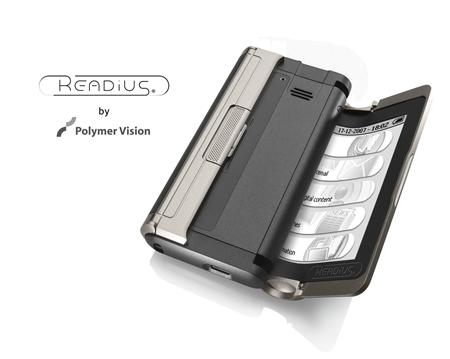 Content is pushed to the device via user-configurable "zero click" updates, and Polymer Vision claims to be in discussion with content providers to populate the device's Internet portal with services for launch. None are detailed as of yet, but then, neither is the release date for the device. Further, no retail price has been placed on the device yet, however it has been suggested that it will cost "as much as a smartphone."