Motorola produces a Linux-based slider with an open platform

Today Motorola debuted what some believe could be its last new phones before cutting its handset division free, including a Linux-based slider.
Motorola's Wi-Fi enabled slider, the MOTO Z6w, can simultaneously connect on GSM for voice and the 802.11b/g frequency for data. It comes with a 2.0 megapixel camera and 14 frame per second video camera, and offers up to 4 GB of optional removable memory.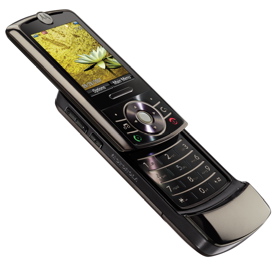 But the real standout feature of this device is that it runs on Motorola's mobile Linux platform, Motomagx. By supporting Java and even Windows Media Player 11 in the Z6w, this architecture "lays the foundation for a truly open and modular platform to support a broad array of third party applications," according to Motorola.
The strong support Motorola has offered Google's Open Handset Alliance -- along with Taiwanese manufacturer HTC, China Mobile, Qualcomm, Intel, and others -- could reveal the direction the suffering handset division will ultimately go, especially if its parent follows through with a spinoff plan as it acknowledges it is considering.