Nokia officially unveils leaked N96 handset, new services

Nokia is making a compelling presentation at the Mobile World Congress today in Barcelona, Spain, unveiling the progeny of its high-end N95, as well as the beta of its new mapping system, and launching Share on Ovi, an integrated media-sharing site.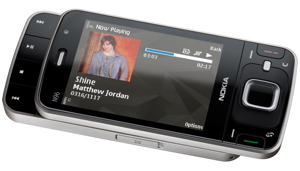 Keeping with the leitmotif of Nokia's "portable multimedia computers", the N96 carries with it a long list of features, some of which were accidentally leaked several months ago. This slider offers W-CDMA HSDPA 900/2100 MHz connectivity with dual transfer of voice and packet data when used in a GSM/EDGE network, EGPRS/GPRS, WiFi connectivity, and even a DVB-H mobile TV tuner, perfect for use in the EU.
The N96 unfortunately, has not vastly improved in the camera department, since it has the same feature as its predecessor, a 5 megapixel autofocus camera with Carl Zeiss optics, but offers dual LED flash. It also has a 3.5mm headphone jack, TV out support, onboard stereo speakers, and A2DP compatibility for pairing with external stereo speakers.
Equipped with the 3rd edition S60 UI and an impressive 16GB of microSD-expandable storage, there is plenty of room to add N-Gage games, music, videos and still pictures, as well as feature upgrades to the built-in GPS functions, which have enjoyed a big revision with Nokia Maps 2.0.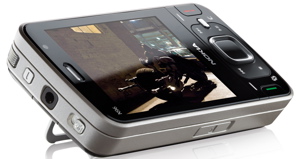 The application, which is still in beta, offers turn-by-turn walking directions, mass transit mapping, real-time traffic updates, and multimedia tourist guides. All of the services will eventually carry with them an additional charge, to be determined.
Users of the N96 will be able to utilize the totality of Nokia's new services, which now includes Share on the company's Ovi Web gateway. Share on Ovi has many of the features offered by document sharing service Twango, a startup the Finnish handset manufacturer acquired last year, including a downloadable application for the N96 that allows automatic uploads to the site.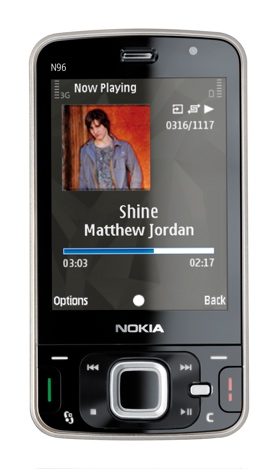 Twango was originally based in Redmond, and provided a platform for users to share not only photos and video, but also Microsoft Office documents and PDFs.
The feature-packed N96 is to be released in Europe in the 3rd quarter of 2008 for an estimated €550 before taxes and subsidies.