DoD to stop Google Maps from photographing any more army bases

Fort Sam Houston in San Antonio, Texas mistakenly allowed a Google Maps street view vehicle perform a drive-through, photographing the army base in 360 degree-viewable detail.
An anonymous source told the Los Angeles Times that an official at the Fort Sam Houston auxiliary military base in San Antonio, Texas, allowed Google staff access on two occasions, under the assumption that a non-photographic online map provided by Google would be helpful to visitors. He claims that, while on base, Google did not follow the rules.
Google spokesman Larry Yu said his company has a strict policy against setting foot on military bases and private property, and the driver of the Street View van made "a mistake" in doing so. Google Maps of military and government installations traditionally do not extend to the highest level of detail in its 2D satellite view, resulting in a blurring-out of all but the vaguest details.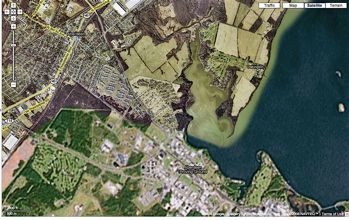 The problem with mapping a military base is obvious enough. Publishing detailed photographs of the installation would clearly expose what Lt. Cmdr. Gary Ross, spokesperson for the US Northern Command calls "control points, barriers, headquarters and security facilities" to anyone with the desire to observe.
The detailed images will not be appearing on Google Maps.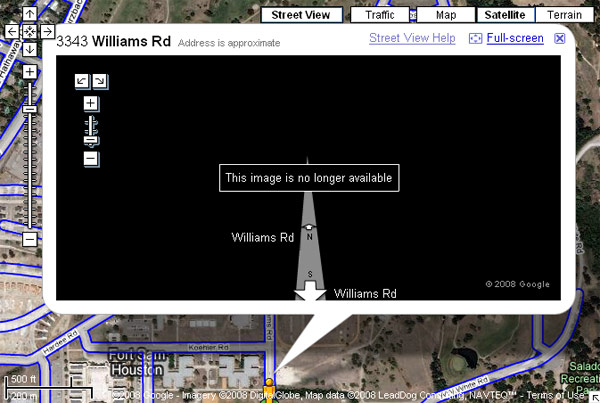 In the short time the feature has existed,
Google Maps Street View has caused concerns
among many, wondering if Google will respect the privacy of those whom its cameras catch unaware.