HP enters the low-cost student PC market, but is $499 too much?

Hewlett-Packard today announced a new low-priced $499 mini-notebook aimed at school students and business professionals wanting a small, low-cost system capable of withstanding the kinds of punishment that only a school can dish out.
The HP 2133 Mini-Note is the latest effort by the world's #1 PC maker to approach a market with still very little competition, though with very high growth potential.
The base model will ship with the SUSE Linux operating system, 1.2 GHz VIA C7 processor, 8.9-in. WXGA screen, 802.11 Wi-Fi, and a Bluetooth option. It's said to weigh somewhere in the neighborhood of two and one-half pounds. HP chose an aluminum shell and scratch resistant screen, and added a clear coating to help protect the keys and ensure system is less likely to be damaged if tossed around or dropped.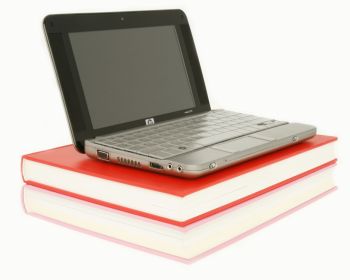 HP expects the 2133 Mini-Note PC to be available later this month for $499. That price tag could limit the number of school districts that can afford the system, especially since the Mini-Note comes with an OS but does not have any bundled software. There's no word yet as to volume discounts. An upgraded version for $599 will ship with Microsoft Windows Vista Business, 2 GB memory and a 6-cell battery, and will be available at the same time as the basic system.
Computer makers and hardware manufacturers dabbling in low-cost PCs and notebooks for students in developing nations have had varying levels of success over the past two or so years of activity. The One Laptop Per Child, Asus EE PC, and Intel Classmate PC are examples of popular projects have similar products aimed at students worldwide, but HP's immediate plans are to release the 2133 to school districts in the United States, United Kingdom, and Canada. Outside of school students and business professionals, HP did not disclose plans to offer the Mini-Note PC to low-income families who receive help through federal grants or a local municipal program.
Dell is expected to announce a similar product in the next two quarters, though a price point has not been released.