Acer launches new netbook, promises WiMAX

Call them sub-notebooks, netbooks, UMPCs, or what one clever Engadget poster deemed them: "Liliputers," the biggest hardware launches at Computex in Taipei this week fall into the umbrella category of "smallest."
The specifications for Acer's Aspire One are now official as of today: With a profile of 9.8" x 6.7" x 1.14", a weight of under 2 pounds, and an LED display with 1024 x 600 resolution, the Aspire One is about on par with its fellow netbooks in size.
By comparison, HP's Mini-Note runs a little over two pounds and offers a 1280 x 768 WXGA display, and the venerable Asus Eee pre-body redesign measured in at a tiny 8.8 x 6.5 x 0.9 inches with only a 7" display.
With these new specs, Acer slightly exceeds speculation late last week when early pictures of the device emerged.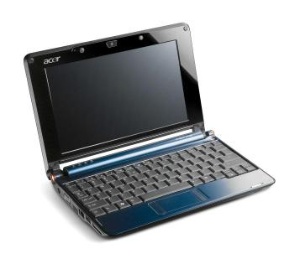 The Atom-based devices come with either 512 MB or 1 GB of RAM and come with either Linplus Linux Lite or the immortal Windows XP home edition.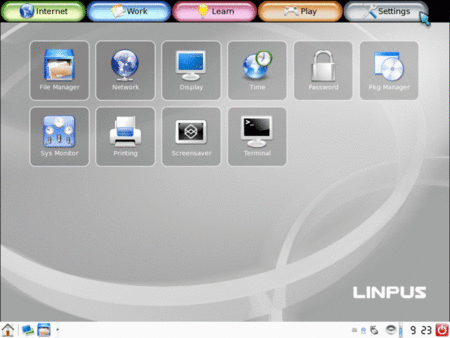 Similarly, bundles can come with either an 8 GB NAND Flash SSD or an 80 GB internal HDD. Memory is expandable with two SD memory slots. When equipped with a standard 3-cell battery, awake time for the machine will reach about three hours (varying with configuration, of course) and battery life can be doubled with a 6-cell battery.
Though Acer is offering the standard 802.11 b/g Wi-Fi connectivity with its first crop of Aspire One books, it promises WiMAX-ready versions of the ultra portable "later this year."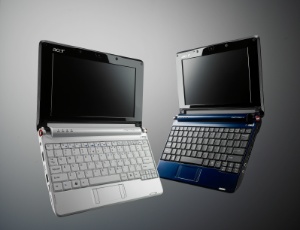 The earliest crop of sub-notebooks -- back when most called them UMPCs -- carried a price tag that was viewed as too high for the functionality provided. Asus proved that the proverbial magic number with this type of computers is $299, and set the precedent by offering the base model of its first Eee PC at that price. Acer's first Aspire Ones will overshoot that magic price only by a little, but still remain quite competitive at $379.