Sprint delivers Windows Mobile 6.1-based Palm Treo 800w

With the frenzy over Apple's latest iPhone finally subsiding, Sprint has rolled out the Palm Treo 800w, a new Treo phone that uses Windows Mobile 6.1 as its operating environment.
As previously reported in BetaNews, Palm has seemed to be focusing more on its newer and lower-end Centro lately, in efforts to bounce back from the huge dent the iPhone is making in mobile handheld market shares.
Last month, for example, Palm made a series of moves that included a somewhat significant firmware update for Sprint's Centro; an upgrade to Windows Mobile 6 for the existing Treo 700wx; though not until this summer; a bug-fix update for the Treo 755p; and the first edition of the Centro for Verizon Wireless.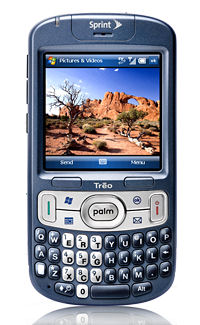 Windows Mobile 6.1 is designed to bring a number of improvements over 6.0, including threaded text messaging; browser enhancements such as zoom support and page overview; easier Bluetooth administration; and Microsoft System Center Mobile Device Manager 2008, for simplified administration.
In addition to delivering Windows Mobile 6.1 to Palm users on Sprint's network, the Treo 800w is thinner and lighter than earlier editions, measuring 4.4 x 2.3 x 0.7 inches and weighing only 5 ounces.
Features of the 800w include a full QWERTY keypad; a 320 x 320 resolution touchscreen; a 2 megapixel camera; stereo Bluetooth; a built-in media player; and a MicroSD card slot accommodating up to 8 GB of memory.
Although the 800w is list priced at $800, Spring is selling the phone for $249.99 with a two-year contract, after $250 in instant savings and a $100 mail-in rebate.