T-Mobile's 'Gekko' becomes newest Sidekick

After months of speculation, T-Mobile has finally officially launched the next version of its popular Sidekick handheld device.
Code-named "Gekko," the phone will take the place of the older iD model as the entry level Sidekick. It will also drop any of the extra nomenclature and be simply known as the "Sidekick."
From here on out, T-Mobile says, the line of handheld devices will have two models: the entry-level one being introduced today, and the Sidekick LX, a higher-end version. Future limited-edition Sidekick models would be marketed as LX devices, it says.
The Gekko is far from basic, and is definitely a step up from the former budget Sidekick iD. It sports a 400x240 WQVGA display, quad-band GSM, two megapixel camera with video capabilities, Bluetooth connectivity, and customizable faceplates.
Personalization does seem to be the focus, as T-Mobile offers a Web site where users can customize faceplates of their own, or pick from a set of exisiting designs.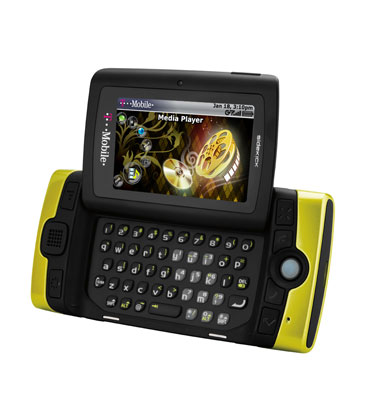 One thing missing from the new Sidekick is 3G connectivity; it will only support EDGE data transfers. However, T-Mobile is still in the process of rolling out its faster network, so there isn't much demand for 3G devices from the carrier's customers.
The new Sidekick is available today from T-Mobile's Web site and retail locations for $200 USD with a two-year contract, although a additional $50 mail in rebate is available.
It is not immediately clear if the upgrade to the basic Sidekick -- which gives it a lot of the features the LX now has -- means an upgrade for the higher-end model may arrive soon. T-Mobile has provided no details on future models.