TiVo debuts a super-sized 1 terabyte HD DVR

One day after announcing its new DirecTV deal, the DVR manufacturer announced its highest capacity HD DVR yet, with the ability to record up to 150 hours of high-definition programming.
Appropriately named the TiVo HD XL, the new device's storage capacity at "basic quality" is about 1,350 hours, and at "best quality" about 332 hours. These are estimates based on information disclosed to BetaNews by TiVo; and as current TiVo users may point out, few users prefer to record at "basic quality."
But if you're wondering just how much space this is, "basic" or not, think of it this way: An HD XL user would be able to record the same station 24 hours a day for just over six days in HD, but a staggering 56 days at standard definition.
This capacity is made possible by a built-in one terabyte hard drive. While TiVo sold a 500 GB add-on external drive that could be connected to the previous TiVo HD, it cost an extra $200, and would only boost the hard drive space to 660 GB. That brought the old model's price tag (minus service plan) from $300 to $500.
TiVo said that the most common concern among DVR owners is space restraints, and the newest device was created with this in mind. "Satellite or cable DVRs simply can't match it," product platforms chief Andrew Morrison said.
The previous TiVo HD DVR was capable of recording 20 hours of HD programming, or 180 hours of SD video. Until now, that was the highest capacity unit. As with the previous HD unit, the device will offer dual-tuner/record capabilities and numerous online features.
With a lifetime service plan option -- a feature of the original TiVo service that the company brought back last May -- the current TiVo HD unit sells for about $700. Before it sold out, the TiVo Series3 HD DVR sold for about $600 with a lifetime service option. Today, the price of a lifetime service plan is $399, and we haven't been told that price is likely to change.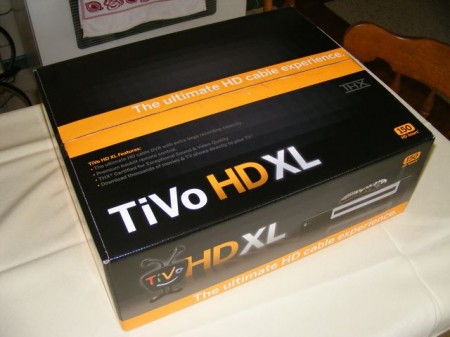 Pricing for the new TiVo HD XL will be $599.99, and it will be available beginning sometime later today from the manufacturer's Web site. Retail availability should follow sometime next week. Assuming the unlimited service plan price remains unchanged, we're talking about a $1,000 device. That price can perhaps be trimmed by going with a three-year or one-year option, which currently sells for $299 and $129, respectively.
Resolutions supported include 480i, 480p, 720p, and 1080, according to press materials. In addition, TiVo has obtained a THX certification for the device, which is given to consumer electronics which have achieved a high level of picture and audio quality.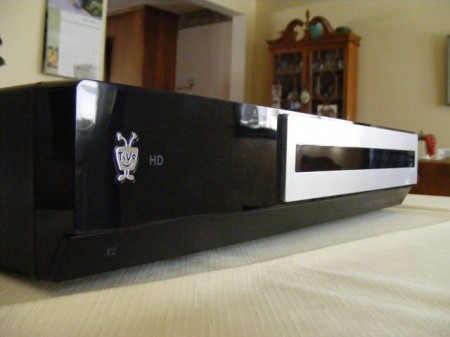 Essentially, THX has developed a specification that sets minimums for performance in both video and audio. Tests for DVRs include record and playback performance, as well as frequency response, signal-to-noise ratios, color levels and deinterlacing, and audio playback. Comparisons were drawn by directly comparing with "over the air" material, according to THX Ltd.
A backlit remote and HDMI cable are included within the TiVo HD XL unit, which will allow users to use it right out of the box, as long as they have the appropriate CableCARD devices. In addition, the unit may also be used with analog cable and OTA HD programming, TiVo said.