Virgin Mobile USA launches its first Helio handset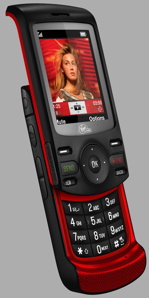 After <!article id="1214417755">acquiring Helio only three weeks ago, Virgin Mobile USA has launched its first device from its new subsidiary: an EV-DO handset by Personal Communication Devices, LLC -- a spinoff of UTStarcom -- called the Shuttle.
Mobile virtual network operator (MVNO) Helio has passed hands several times in the last year. Earthlink and SK Telecom were joint founders of the service, but Earthlink later backed away from the project, placing the financial burden on SKT. <!article id="1210628394">Earlier this year, Virgin Mobile, a similarly youth-oriented MVNO that leases bandwidth from Sprint PCS, expressed interest in acquiring the brand.
The Shuttle will be Virgin Mobile's first device supporting 3G location-based functions, and is therefore being likened to <!external href="http://www.helio.com/#/home/">Helio and the company's typical focus on mobile data features through its partnerships with Facebook, Yahoo, and YouTube.
However, it will not be a Helio-branded device. At least for now, Helio remains outwardly autonomous, maintaining its blue and white motif and not including Virgin's logo or switching over to Virgin's trademark red. It does, however, have a similar design to Helio's <!article id="1200517258">Mysto which was launched as a part of the "Helio Powered by SK Telecom" campaign.
Helio does include an <!external href="http://www.helio.com/about/virginmobileusa/">explanation of its position on its Web site, saying that new features and services will be on the way as they work to "combine the best of Helio and Virgin Mobile into one company." For customers, it will mean a gradual move into Virgin's billing system, and an adoption of Helio's contract and post-pay schema as the MVNO moves into 3G.