Get set for unusual earphone alternatives at CES

Do your earphones ever fall out of your ears? Is your headset too heavy on your head? Vendors will show some intriguing new options at CES 2009, ranging from Acoustibuds adapters to a NxSET "neckband."
Tossing aside any worries you might have about money, health, politics, or anything else, how do you feel about your earphones these days? Are you pleased with them? Guessing that a lot of people aren't, vendors will be on hand at CES with new designs aimed at raising comfort levels as well as just making earphones more interesting to wear.
Do your earphones ever fall out of your ears? If so, Burton Technologies could have just the product for you. Introduced this week at the CES Unveiled event in New York, Burton's Acoustibuds Earphone Adapters are touted as "embracing acoustic horn methodology," an approach in which "sound waves captured from the speaker driver are transferred through a converging cone that fits snugly inside the ear."
Since that alone won't do the job, Burton augments the "horn methodology" with thin, silicone rubber fins and an angled design, to "assure optimum position and contact within the ear, conforming to contours and allowing for a customized fit."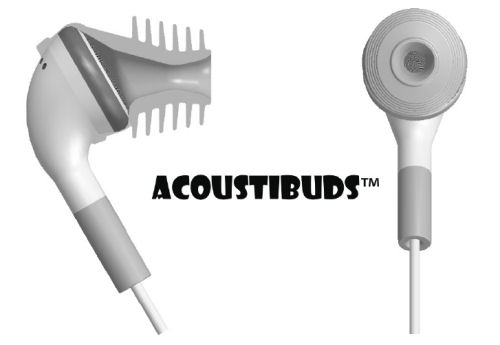 On the other hand, possibly your headset is just, well, too bulky and annoying to wear on top of your head. If that's the problem, S1 Audio now offers a "headset" that goes around your neck.
Known as NxSET Mobile 2, the Bluetooth-enabled "ergonomically designed neckband" pushes sound up to your ears through its built-in stereo speakers, said a company rep in the S1 booth, speaking with BetaNews during the event.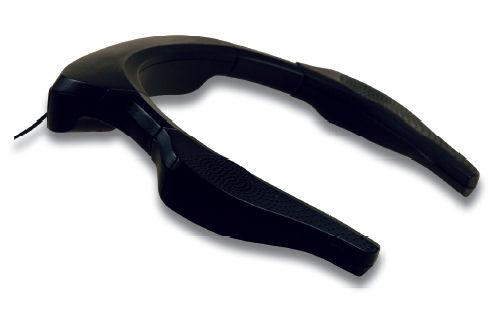 NxSET also includes its own noise canceling microrophone -- which while located along with the speakers on the neckband, is "positioned toward the mouth." Supposedly, you can switch with ease between listening to music and talking on the phone.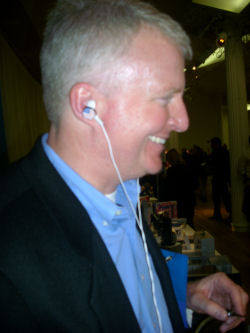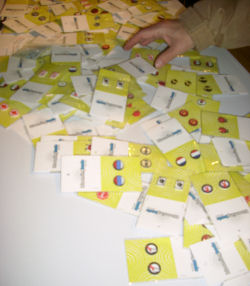 Maybe it's just that your earphones are kind of drab-looking? If that's your only issue, you are in luck, because now you can spruce them up with small decorative "buds" from a company called "BloomingBuds."
"We have dozens more now in development," noted a BloomingBuds rep, standing in front of a table filled with "buds" in rocket, ladybug, soccer ball, American flag, and other designs.
"There are always new ones on the way," he added, citing as examples "tassles, for showing your school colors" and "jewel-encrusted buds, for bling."