Lo and behold, 2wire's media subscription service is Blockbuster

The beginning of Blockbuster Video's convergence into the service it needs to be to survive in this evolving video market, has finally begun this morning with the announcement of its streaming media system and its player of choice.
Add to your growing list of Questions People Forgot to Ask, the one where DVR and streaming media device manufacturer 2wire is asked who, exactly, it expects to provide streaming media for that device. Two weeks ago, 2wire premiered its MediaPoint device, with the promise of providing "a fully-converged experience of Internet video and local media on the television."
With a 2wire board member having just joined AT&T as its new CTO, there was some speculation that MediaPoint may become a delivery vehicle for AT&T's U-verse fiberoptic service. And with 2wire already supplying U-Verse with gateway equipment, there was some presumption that AT&T would play into MediaPoint as well. AT&T did announce its completion of the Total Home DVR service rollout, on the day after 2wire introduced the media to MediaPoint.
But a check of the back of the boxes reveals that U-verse's 2wire gateways are geared for coaxial, while MediaPoint is something else: an extender for whatever the viewer's existing broadband connection may already be.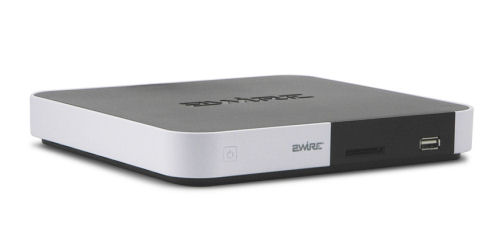 So if not AT&T, then who provides the streaming media? With Netflix already taken, who's left? This morning, 2wire provided the answer, for all those who were playing at home but failed to buzz in: It's Blockbuster, which also announced the premiere of its long-awaited -- and, some analysts say, already too late -- on-demand streaming movie service, a direct competitor to Netflix.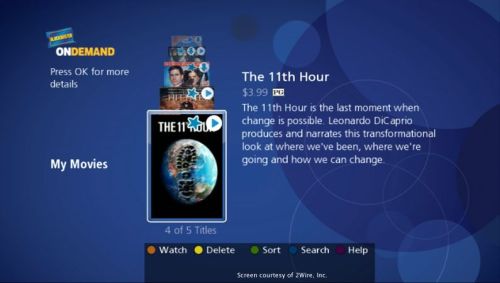 The charter member's offer is compelling: When customers pre-purchase 25 streaming movie rentals from their Blockbuster Video retailer for a package deal of $99, they receive the MediaPoint box free. Thereafter, each rental is $1.99.
The true test, however, given how close it already is to the holiday season, will be the availability of MediaPoint devices through Blockbuster retailers. Distribution of devices, as many gamers know, has been a perennial problem for movie rental establishments. This morning, all 2wire and Blockbuster are saying is that they promise to begin shipping "in time for the holiday season." Given current shipping schedules, you'd think that would mean sometime last week.