CES Countdown #11: Are the desktop PC's days waning?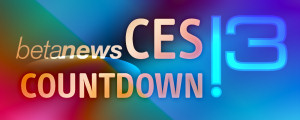 Is there anyone you know whose holiday wish list includes a computer weighted down, by design, to his desk? Lack of portability may be becoming a real liability for the desktop PC, but that doesn't mean it'll disappear anytime soon.
It should come as no shock to anyone that general demand among consumers for the desktop PC form factor is at its lowest point in years. The exceptions are at the very bottom of the value chain; but even there, as notebook PCs start to make a respectable value proposition for themselves at $500 and under, it's more and more difficult for their desk-bound competition to compare.
The transition of the consumer market -- or, more accurately, the completion of the ongoing transition -- to one in which the mobile platforms take precedent, may not have to be a painful one. The problem is, entire segments of the component manufacturing industry depend on sustained demand from consumers:
The world's two principal CPU manufacturers, most notably, continue to base their design strategies around three-pronged attacks: desktop, mobile, and server. Ramping down the desktop segment could cost AMD and Intel money; both would be better off if demand for desktop CPUs were reasonably sustained, or at least permitted to subside slowly.
Hard drive manufacturers still rely on the classic 3.5-inch form factor. Companies like Seagate have managed to keep that part of the business afloat, but according to its last quarterly report in late October, it only did so by virtue of a tactic of shifting sales to third-world nations where demand for inexpensive computers is high, and reducing margins for resale to the value segment. Seagate might like for this lower-margin side of its business to be outmoded into history, but then what would it do with about 40% of its production?
Video card manufacturers (even the one that's owned by a CPU maker) are faced with the prospects of diversifying their customer base beyond their traditional enthusiasts, in order just to survive 2009. Two weeks ago in its quarterly report, Nvidia revealed lower revenue from the desktop CPU side of its business by a staggering 42% over the same quarter in 2007. The reason why was explained by the very best semiconductor analyst working today, Mercury Research's Dean McCarron: significantly lower desktop PC demand. By contrast, Nvidia's revenue from notebook GPUs declined only 2% for the quarter, but that's in a business where margins are already tightest. Suddenly those hybrid GPU/CPU "fusion" projects don't look like they should remain on the back burner.

AMD
Scott M. Fulton, III
As a desktop processor manufacturer, AMD has too much at stake. While it's conceivable that future CPU product lines could merge the mobile and desktop lines, research into that prospect could take years. In the meantime, AMD's roadmap going into 2010 includes the desktop segment, prominently.
<!media id=1112>
AMD CEO Dirk Meyer
As a result of <!article id="1223390329">a massive restructuring last October, in which it was revealed long-time executive Dirk Meyer would take over the CEO role, AMD will outsource much of its production to a new and independent company. AMD will own a minority stake in this "Foundry Company," though the move enables foreign investment to fund the production of the next-generation 45 nm processors the company will need to survive the next round against Intel. That company is already preparing to ramp down its 45 nm production, though AMD hopes to compete against Intel on value, performance, and power savings.
Which makes its value proposition for its higher-performance CPUs sound a little dichotomous. AMD is banking on the continued faith of enthusiasts and independent system builders -- a sizable part of its customer base thus far -- to help it mask over some grey areas in its product strategy against Intel's latest Core 2 Quads. Since AMD also owns ATI, the GPU maker that has made some significant inroads during 2008 in the performance department, it can go ahead and do something it once promised it wouldn't: create platforms using preferred components, pairing select AMD CPUs with ATI GPUs. Intel does not enjoy nearly as cozy a relationship with Nvidia, which could mean AMD has at least one sizable competitive advantage going forward into 2009.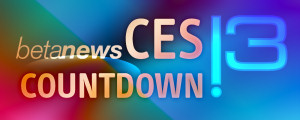 No one could explain the problem that reduced desktop demand represents than the authors of Nvidia's last quarterly report. Assuming this problem isn't rectified soon, the report says, the company would normally have to spend research money on working on alternatives. In this economy, it may not have that money.
But then, there's also a sort of "tsunami effect" -- the wave that comes after the impact. As the report explains, "Since PC manufacturers often build inventories during periods of anticipated growth, they may be left with excess inventories if growth slows or if they incorrectly forecast product transitions. In these cases, PC manufacturers may abruptly suspend substantially all purchases of additional inventory from suppliers like us until their excess inventory has been absorbed, which would have a negative impact on our financial results."
Who would that hurt, and when? Well, the wave would come back and hit the PC manufacturers themselves, as Dell explained in its last quarterly report: "Our manufacturing and supply chain efficiencies give us the ability to operate with reduced levels of component and finished goods inventories. Our financial success is partly due to our supply chain management practices, including our ability to achieve rapid inventory turns. Because we maintain minimal levels of component and product inventories, a disruption in component or product availability could harm our financial performance and our ability to satisfy customer needs."
Dell has always operated with a minimum inventory level -- which is part of the business model CEO and founder Michael Dell originated. Right now, it continues to keep eight days of inventory on hand -- this while competitors talk about having four or five weeks' inventory on hand. Conceivably, Dell should be hurt least by an availability situation; but on the other hand, as demand for desktop PCs fall, the manufacturer from whom parts makers would feel the pain first, is Dell.
And how bad can it get? In its last quarter ending in October, Dell reported US revenues from desktop computer sales fell by 14% over the year-ago quarter. Keep in mind, that's the end of October. Up until the beginning of September, the worldwide PC market as a whole was on course for a growth rate of about 12%, perhaps as much as 14% -- with notebooks somewhat higher, and desktops somewhat lower. In just two months' time, the decline in demand pushed Dell's desktop revenues that much lower, with the rest of the industry right in line.
Next: The alternatives to ramping down, if there are any...