CES Countdown #10: Can technology keep television relevant in the digital era?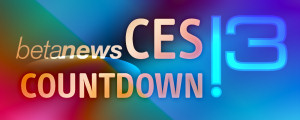 Last year, one of the most stunning announcements to come out of CES was from, of all places, Comcast -- a CATV provider. One reason could be because technology is giving viewers clear alternatives to scheduled programming.
2008 was a monumental year for television. NBC declared this year's Olympics the most-viewed event in television history, with the 17-day coverage attracting 86% of US television viewing households, or 214 million viewers.
Events related to the presidential election also attracted a huge amount of viewers. According to Nielsen Media Research, the first presidential debate had 55 million viewers, the second had 66 million, and the single vice presidential debate had 73 million -- more than double the number of viewers of the 2004 vice presidential debate. Super Tuesday returns coverage had a viewership of over 71.5 million across 14 channels. Senator McCain's closing night concession speech drew 38.9 million viewers, actually exceeding Senator Obama's acceptance speech, which had 38.4 million.
Though these two events proved to be major victories for television as a whole, they revealed the existing hole in English-language programming and advertising money when they ceased. Prime time television no longer has the appeal to what Television Week called "a distracted public," with overall viewership dropping in double digits this fall, and 3% for the whole year. Nielsen figures for November 2008 sweeps showed that all networks, with the exception of the CW and MyNetworkTV, had a marked decline in their target demographics (typically 18-34, both sexes).
Where are all the TV viewers going, then?
The conservative answer is "nowhere." People are still likely to tune in to watch sporting events and weekly episodic premiers, but the "digestables," such as sports scores, weather updates, local and daily news, and low-investment video content are being consumed on computers or mobile phones. Television is decreasingly being relied upon as a vehicle for up-to-the-minute information.
Also, DVR usage has been steadily increasing, so major television events can be ported into whatever time schedule fits the viewer's needs. DVR penetration rates are near 30% this year as cable providers gradually integrate time-shifting capabilities into all of their set top boxes, and Advertising Age expects it to exceed 50% within the next two years.
With the Olympics earlier this year, NBC launched a new viewer metric called Total Audience Measurement Index (TAMi). This new metric reported that 93% of content was being watched on NBCU stations (both live and time-shifted), and 7% was being watched on the Web or on mobile phones. While small in respect to the total, that percentage accounts for 75.5 million downloads and streams, a phenomenal increase from the prior Olympiad. In fact, the 2004 Athens summer games and 2006 Torino winter games together only garnered 10.8 million non-television views.
The principal interest for broadcasters is advertising, of course. Since these alternate methods of consumption provide more targetable user data, and traditional TV viewers are being forced into reconsidering their television setups thanks to the digital broadcast switch, we are expecting to see a lot of new "alternative TVs" and set top boxes at CES this year.
Already, <!external href="http://www.product-reviews.net/2008/12/16/ces-2009-intel-internet-tv-set-top-boxes/">Intel, Gigabyte, and Yahoo have an HD Internet TV unit to show off, Verismo Networks has the <!external href="http://www.verismonetworks.com/">VuNow PoD Internet TV unit, and PC manufacturers are also trying the market for home theater PCs.
FOLLOW THE COUNTDOWN:
<!article id="1229485031">#13: Can automotive electronics maintain forward momentum? by Angela Gunn
<!article id="1229700590">#12: Has streaming media already rendered discs obsolete? by Tim Conneally
<!article id="1229988327">#11: Are the desktop PC's days waning? by Scott Fulton