CES Countdown #9: Will the smartphone become the 'new PC?'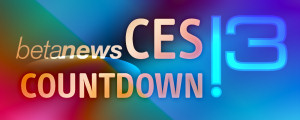 Despite the G1, iPhone, and upcoming announcements such as LG's GD910 smartphone wristwatch, smartphones won't outshine PCs at CES 2009. For starters, Sony will reportedly launch a netbook PC with a choice of hard or solid state drive.
With all the hype surrounding devices like Apple's iPhone and the Android-enabled G1, you'd almost think that smartphones will replace PCs as the main attraction at CES. But how close will smartphones come to stealing the PC's thunder? Not as close as you might suppose -- this year, at least -- despite the growing capabilities and shrinking price tags of the pocket-sized devices.
Heading into 2009, smartphones are becoming increasingly well suited to the budgetary needs of consumers financially strapped by the current economic crisis. This week comes news that AT&T is now selling used -- or "refurbished" -- iPhones for as low as $99. Meanwhile, the G1 -- <!article id="1225317926">originally available from T-Mobile at $179 -- can now be found at Wal-Mart for $148.88 (in non-refurbished condition, no less).
Thanks to their embedded operating systems, these and other smartphones are now running applications, ranging from office suites and full-fledged dictionaries to mortgage calculators and graphics-intensive games, previously imaginable only on bigger computers. And video streaming capabilities are progressing to the point where media lions like NBC and MTV have been <!article id="1227210272">developing TV fare for the iPhone platform.
Still, though, smartphones aren't dealing comfortably with displaying some highly data intensive applications. And in at least a couple of other aspects -- storage and data input -- they aren't coming close to fulfilling the same functionality as netbooks and larger laptop PCs. Although the advent of cloud computing makes it easier to access data stored elsewhere, smartphones don't offer enough real estate for handling large volumes of data offline.
Data input is even more problematic. Texting (including SMS messaging) works fine for sending short messages. But there are lots of situations where a full-size keyboard will continue to come in handy. It's hard to imagine a day when people will be texting M&A and other lengthy tomes.
Moreover, it doesn't seem likely that CES will be the scene of a lot of significant product announcements on the smartphone side. New applications for the iPhone are likely to get a lot more play at MacWorld. Although Apple CEO Steve Jobs won't be keynoting this year, Apple isn't pulling out of that show until 2010. Yet Apple, in long established historical tradition, will be absent from CES 2009.

Selling netbooks like smartphones
Jacqueline Emigh
Although prices are usually lower for smartphones than for netbook PCs, that's not necessarily the case when the PC is subsidized. The day before Christmas, for example, Radio Shack wrapped up a ten-day promotion in which Acer's Aspire One netbook -- ordinarily priced at $499.99 -- was sold for just $99.99.
<!media id=1647>
Acer's Aspire One netbook
The only catch in the Acer netbook deal was that customers needed to agree to a two-year contract for 3G wireless service from AT&T Data Connect. Aside from 3G access, Acer's Windows XP-enabled, Intel Atom-powered netbook also comes with integrated 802.11 b/g Wi-Fi and 4G WiMAX.
Although US retailers have been subsidizing mobile phones for some time now, Radio Shack is the first in the nation to run a subsidized deal for a netbook. Reportedly, though, Germany and some other countries had already been selling netbooks bundled with 3G services.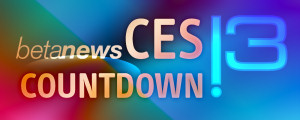 Meanwhile, Android software applications promise to turn more interesting, but in a turn of events that could happen later this year rather than sooner. According to the <!article id="1229713492">recently rolled out "cupcake" roadmap, a future release of Android will be endowed with support for video recording, soft keyboard, and stereo Bluetooth.
On the device side, Palm has already just about <!article id="1229642118">confirmed the announcement of a new smartphone at CES 2009. Details remain sketchy, though, except that the new phone will run on the Linux-based Nova platform.
LG Electronics is acting a lot less mysterious about the forthcoming LG-GD910, previewing the product prior to its public launch at CES. But the GD910 -- a cross between a smartphone and wristwatch -- is really a novelty item as opposed to a mainstream phone, regardless of its inclusion of features such as a touchscreen, MPC player, camera, and built-in speaker for speech-to-text and text-to-speech.
<!article id="1224518379">Motorola, <!article id="1229013322">Sony and Samsung are widely reported to be readying Android devices, but neither has given an inkling yet of any Android announcement at CES.
Despite rumors a few weeks ago of some sort of "Zune phone" in the offing from Microsoft, it now seems probable that Microsoft CEO Steve Ballmer's CES keynote will focus instead on some sort of Zune-capable smartphone software platform from Microsoft, instead of a Windows-based hardware device.
There should be a lot more new stuff available to actually touch and feel at CES on the PC side, however. Just for starters, there's the emerging category of the netbook, kind of a hybrid between a notebook PC and smartphone.
Netbooks aren't nearly as portable as smartphones, and they share some of the same limitations. Often, they cost more. But they're much more capable than phones across areas that include display, storage, and data input.
Like LG with its smartphone/watch, Intel has been previewing its own major CES announcement. As previously reported in BetaNews, it's <!article id="1229532999">second-generation Classmate netbook for kids known as the Classmate Convertible.
Last week, <!article id="1229962751">Sony began leaking information about its own first generation netbook. The Sony Vaio Pocket will reportedly feature a 1200-by-768-pixel, 8-inch backlit LED and a choice of a 60 GB hard disk drive (HDD) or a 128 GB solid state drive (SSD).
Larger notebook PCs slated for launch at CES will offer new features across areas running the gamut from graphics and display to WiMAX wireless Internet. For more details, stay tuned all next week.
---
<!media id=2339 center>
A picture believed to depict LG's presumably forthcoming GD910 "smartphone wristwatch."
---
FOLLOW THE COUNTDOWN:
<!article id="1229485031">#13: Can automotive electronics maintain forward momentum? by Angela Gunn
<!article id="1229700590">#12: Has streaming media already rendered discs obsolete? by Tim Conneally
<!article id="1229988327">#11: Are the desktop PC's days waning? by Scott Fulton
<!article id="1230067862">#10: Can technology keep television relevant in the digital era? by Tim Conneally