CES Countdown #8: Can smart HDTVs bypass the 'media PC' altogether?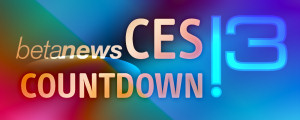 If you don't own a media PC yet, do you actually want one? Now would be a good time for anyone who makes media PCs to step up to the plate and deliver an updated value proposition...Any volunteers?
It was supposed to be the breakthrough product of CES 2006: a personal computer platform designed for incorporation into the living room entertainment cabinet, that would serve as the centerpiece of a component-rich environment full of choice and diversity. It was an idea touted by both AMD and Intel, and backed up by Microsoft. And if you ask consumers directly, the media PC isn't all that bad an idea.
But it hasn't taken off. Indeed, if any technology has ended up underwhelming the public to a greater extent than, say, HD DVD, it's the Viiv and Live media PC platforms from Intel and AMD, respectively, and the Media Center software that's now part of Windows Vista Home Premium and Ultimate. With regard specifically to Viiv, in which manufacturers and retailers had the highest hope and perhaps invested the most resources, the Washington Post's <!external href="http://www.washingtonpost.com/wp-dyn/content/article/2006/04/22/AR2006042200112.html">Rob Pegoraro famously called it "a phenomenally ho-hum product."
So what's the matter here? What exactly should a knowledgeable consumer want from a fully digital media environment?
The true promise of digital media is not so much "immersion" -- the image marketers want to implant in your mind that resembles bathing up past your forehead in the soothing, bubbly warmth of pure entertainment -- but control. A smart consumer wants a reasonable degree of control over what she watches and listens to, on what device, and when. She wants portability and interoperability, and a schedule that conforms to her itinerary rather than her conforming to it. This is why consumers want DVRs today: for the promise of a greater degree of control over what they see and when, without sacrificing picture and sound quality.
And perhaps there lay the disconnect: The PC remains something that, in the minds of most general consumers, still seems to be outside of their control. Possibly no other consumer electronics brand has ever been less associated in the consumer's mind with the concept of control, than Vista.
"The media PC has failed to reach a mainstream audience thus far because the paradigm needs to revolve not around the PC, but around our television," says AR Communications Senior Vice President Carmi Levy, our frequent BetaNews analyst and contributor. "In the home, we use computers differently than we do our televisions. We expect our PCs to take minutes to boot, to crash on occasion, and to require care and feeding virtually every day of their lives. Our televisions, on the other hand, must turn on instantly, never fail, and never require any more technical capacity from the user than knowing where the remote control is hidden. Simply adding media-centric functions to basic PC architecture is insufficient, because at the core, it's still a PC."
What content producers, content providers, CE device manufacturers, and some PC makers alike want is essentially the same thing the consumer wants: a respectable degree of control over when, where, and on what the consumer renders her media. But as CES 2008 clearly demonstrated, every player with a stake in the outcome of digital media wants to be the principal, if not singular, resource upon which the entire media economy depends. In short, everyone wants to be the digital media channel.
And with the media center PC failing -- at least thus far -- in attaining that goal, the scrimmage for that unfulfilled role in the consumer's living room remains something of a jump ball. Last year, Comcast -- a company that's not a manufacturer in any respect whatsoever -- made the biggest splash at CES by publicly staking its claim to what CE makers and PC manufacturers perceive as the "grand prize:" on-demand access to a huge library of thousands of films through a subscription model, along with leases for the equipment with which viewers can control access to it.
This year, CE manufacturers are planning their comeback. A lot of attention will be paid to an emerging standard called Tru2way -- essentially an interface for on-demand delivery of programming through a unified component, perhaps a substitute for what currently passes for a set-top box (STB). That programming is to be delivered interactively through digital cable, using the foundation of the standard formerly known as OpenCable. Tru2way's most prominent champion today is Panasonic, which was first out the door last October with compatible Viera-brand HDTVs. Just last Monday, buyers in the Chicago and Denver regions were the first to see Tru2way on-demand content tailored exclusively for compatible HDTVs.
Also backing Tru2way are both Intel and AMD; along with technology providers Broadcom, TI, Motorola, and Cisco; and CE manufacturers LG, Samsung, Toshiba, and Sony. It's this latter brand that could make the biggest impact at CES 2009, since much of the promise of the Blu-ray HD disc format it still champions was its ability to connect to the Internet and deliver all kinds of interactive media, above and beyond what's on disc.
Next: Could Tru2way be the "one way" for interactive content?
FOLLOW THE COUNTDOWN:
<!article id="1229485031">#13: Can automotive electronics maintain forward momentum? by Angela Gunn
<!article id="1229700590">#12: Has streaming media already rendered discs obsolete? by Tim Conneally
<!article id="1229988327">#11: Are the desktop PC's days waning? by Scott Fulton
<!article id="1230067862">#10: Can technology keep television relevant in the digital era? by Tim Conneally
<!article id="1230585020">#9: Will the smartphone become the 'new PC?' by Jacqueline Emigh