CES Countdown #7: Will someone please do something about battery life?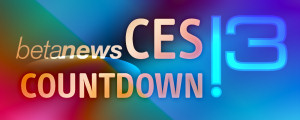 Vendors at CES 2009 will be displaying some interesting new workarounds to the persistent issue of short battery life, ranging from an "ECO On Mode" in MSI's Wind U115 netbook to a solar battery charging gadget from Energizer.
Battery life -- or more precisely, the lack thereof -- continues to be problematic for mobile users. The designs of laptops and other mobile devices are diversifying in individualistic directions, but long battery life is all too rarely one of those distinctive characteristics, even though individuals everywhere continue to request it.
Some of the latest laptops contain high-end features such as secondary displays, whereas others are small and light. But regardless of the size of the machine, users are typically forced to pack extra batteries and cables if they want to be able to work on their PCs for more than a few hours at a stretch.
Phones, digital cameras, and other smaller devices tend to offer more battery life. Still, however, batteries don't last forever without either replacement or recharging -- a situation that can lead to frenzied emergency hunts for 24-hour drug stores or vacant electrical outlets at Starbucks or the airport terminal when you're out on the road.

The battery technology quandary
Scott M. Fulton, III
Here's the problem: The current lithium-ion (Li-ion) battery technology used by most notebook PC manufacturers today is not exactly ideal for the application. Despite what marketers tend to say, the typical duration of a Li-ion at full charge is about 2.5 hours. There are alternatives to Li-ion, but all those alternatives involve tradeoffs.
Currently, manufacturers have settled upon Li-ion because it's relatively inexpensive to produce, has greater duration than the nickel-cadmium (Ni-Cad) technology it has generally replaced in the PC realm, and avoids the use of dangerous toxins such as cadmium. It also doesn't suffer from the so-called "memory problem" -- the tendency Ni-Cad has to reset its minimum power level to a higher point if one starts recharging it before it's fully discharged. Li-ion has also contributed greatly to reducing the weight of laptops.
If only Li-ion lasted longer than the typical plane flight, it might be ideal. Panasonic has long been a champion of nickel metal hydride (Ni-Mh) technology, which is also lighter-weight compared to Ni-Cad, environmentally friendly (without the toxins), and theoretically has three times the capacity of Ni-Cad -- conceivably more than Li-ion. But it's not as inexpensive to produce (at least, not yet) and has a problem with more rapid discharge when not in use.
<!media id=2341 right>Another alternative -- one with which Apple has experimented from time to time -- is the lithium polymer (Li-poly) battery, which may be the most environmentally friendly concept yet, at least theoretically. Li-poly holds the promise of eventually being cheaper to produce than Li-ion, which is one reason auto maker Hyundai is investing in Li-poly for its own hybrid vehicles. Also in theory, Li-poly uses a solid electrolyte substance, whose low conductivity (should) make it less susceptible to overheating. But in notebook batteries, that's actually a problem; PCs need high enough conductivity to get hard drives spinning faster. That's one reason why the solid electrolyte is often complemented with gelled electrolytes in surrounding layers, and it's that gel that unfortunately contributes to the one problem Li-poly batteries should not have: overheating. It's a problem I've personally experienced, twice.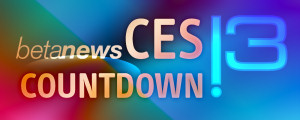 Laptop and mobile phone vendors have by now mainly adopted newer lithium ion battery technology in place of older lithium nickel cadmium batteries, which could lose capacity if not discharged completely (a problem sometimes called the "memory effect").
Vendors at next week's CES will show intriguing additional workarounds, although mostly these strategies tend to the proprietary side. Dell Latitude notebooks -- touted as offering ten to 19 hours of battery life during their introduction in August -- <!article id="1218558982">uses a power cell technology which Dell openly admits is proprietary, for example.
Power extending technologies can add to price tags, too. The HP EliteBook 6390p -- which trumps Dell's Latitudes by offering a very hopeful-sounding <!article id="1220992042">24 hours of life -- has been advertised on HP's site as starting at $1,899, without either its "high-capacity battery" or other high-end options.
The battery life issue is especially acute among netbooks, which might stay up and running for two-and-a-half hours or less without recharging even when the machines are barely in use.
To lengthen life, some netbook vendors are resorting to larger batteries. Six-cell batteries have been <!article id="1221251263">introduced in Korea by Samsung and are also available in the US for some other netbooks, including the Asus Eee 1000H and certain models of the Acer Aspire One, for example.
Bigger batteries, however, add more weight -- a reality that kind of flies in the face of the main benefits of netbooks, anyway. Greater cost can enter into the picture, too. Asus' Eee 1000H, for instance, weighs one pound more and is one-half inch thicker than the 1000HA, a device which <!article id="1227294828">uses only a two-cell battery. The 1000H costs $650, in contrast to the $499 price tag of the HA.
<!article id="1230738429">MSI's new "hybrid" Wind U115, set for North American rollout at CES, uses the interesting approach of combining a solid state drive (SSD) with hard disk drive (HDD) to try to improve the duration of battery power. Generally, the U115's SSD is used for storing system files, and the HDD for storing data. But the device can also be placed in "ECO on Mode," reportedly resulting in battery life of up to five hours. In this mode, the netbook uses the SSD only, storing both data and system files there. The data then be backed up on to the HDD later.
HP's 6390p also involves non-battery components in its efforts to extend life. In launching this laptop in September, HP credited the machine's Intel SSDs with bringing up to 7% additional battery life increase over traditional hard drives, and its 14.1-inch IllumiLite LED screen with contributing a four-hour boost.
For digital cameras and other smaller devices, Energizer will introduce a gadget priced at $49.99 for recharging AA and AAA batteries using solar power.
Also being rolled out at CES 2009 is an iGo charger that will purportedly charge a netbook and some smaller machine -- such as a mobile phone -- at the same time, giving you the chance to pack one less cable when you're heading out.
Slowly and not always surely, vendors are producing more battery power. But still, it doesn't seem as though there'll ever be enough to go around.
FOLLOW THE COUNTDOWN:
<!article id="1229485031">#13: Can automotive electronics maintain forward momentum? by Angela Gunn
<!article id="1229700590">#12: Has streaming media already rendered discs obsolete? by Tim Conneally
<!article id="1229988327">#11: Are the desktop PC's days waning? by Scott Fulton
<!article id="1230067862">#10: Can technology keep television relevant in the digital era? by Tim Conneally
<!article id="1230585020">#9: Will the smartphone become the 'new PC?' by Jacqueline Emigh
<!article id="1230744202">#8: Can smart HDTVs bypass the 'media PC' altogether? by Scott Fulton