Yahoo leverages TV widgets in rebound attempt

Yahoo is trying to bounce back from its financial woes with the announcement at CES of blue-chip partnerships around its TV widgets, a technology pointed to by some pundits as something that will transform television as we know it today.
At CES press conferences packed with reporters from all over the world, top manufacturers like Sony and Samsung unveiled plans to include Yahoo's widget technology in future HDTVs so as to help consumers customize their converged TV/Internet experiences.
Also at the show in Las Vegas, Yahoo is releasing a new toolkit that will let more content publishers offer streaming Web content on TVs.
In a demo by Yahoo during CES, Betanews saw how the widgets will work in real life after the new HDTVs are released. Essentially, you'll be able to use your remote for clicking to selected Web content running on either all or part of your flat panel screen.
A widget for Yahoo Weather, for example, might be used for keeping track of the current temperature in a designated city -- such as New York -- in the lower left corner of the screen.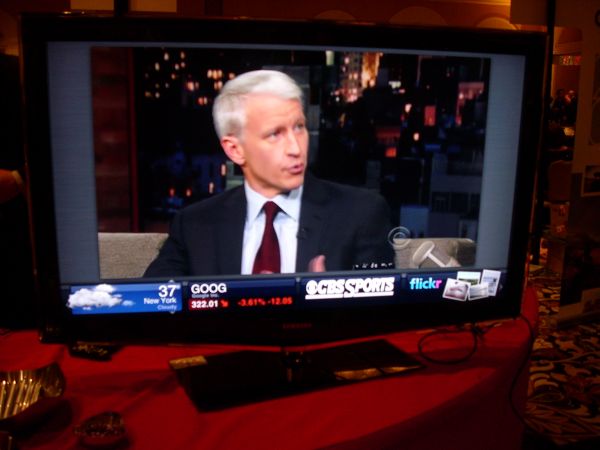 By clicking on an icon there, you'll be able to get more granular information about the state of the weather in your favorite city.
"But this isn't just about Yahoo content," Betanews was told. Yahoo has also established initial content partnerships with outside publishers such as YouTube and CBS. A consumer might decide to run YouTube video clips in one-third of the screen while viewing an HBO movie on cable in the remainder of the screen, for instance.
The publisher's toolkit launched this week is aimed at forging additional partnerships around Internet content development.
"But this isn't just about Yahoo's TV division, either. All of Yahoo's divisions are moving into partnerships with outside developers," according to the Yahoo rep.