Report: Verizon to launch femtocell extender this month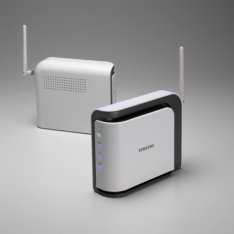 Verizon will be the next US mobile carrier to offer signal extending femtocell services for the home, according to <!external href="http://www.engadget.com/2009/01/18/verizon-launching-wireless-network-extender-femtocell-on-january/">reports. The Verizon Wireless Network Extender is expected to be available on January 25, and offer a service nearly identical to <!article id="1215021340">Sprint's AIRAVE femtocell.
The femtocell device will be the same Samsung Ubicell that connects to GPS and the home WAN to generate a 5,000 square foot CDMA signal. The main difference between Sprint and Verizon will be the $249.99 the latter will charge for the unit. <!article id="1209152558">Reports that AT&T was testing its own femtocell solution circulated last year and tapped the UK's IP.Access Ltd. as a major hardware provider. Since that time, however, there have been no updates from AT&T.