Survey finds Netbooks to be secondary devices: surprised?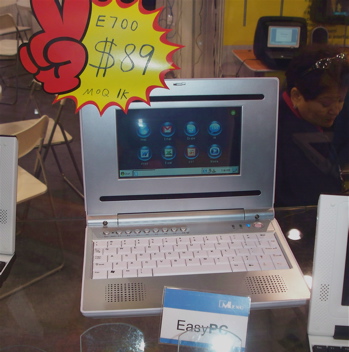 ABI research released the results of a survey today called "<!external href="http://www.abiresearch.com/products/research_brief/MIDS_and_Mobile_CE_Research_Briefs/109">U.S. Consumer Interest in Netbooks," which found that of more than 1000 netbook users, only 11% used theirs as their primary household computer.
Sales of netbooks in 2008 were in excess of 11 million, and analysts began to track the effect it was having on notebook and desktop sales. In November, marketing executives from Acer and Asus <!external href="http://www.businessweek.com/technology/content/nov2008/tc20081114_674063.htm">estimated between 8-20% of netbook buyers were lost notebook sales.
ABI's Philip Solis says, "While their low price does cause some consumers to view netbooks as a replacement for a laptop given the current economic conditions, the majority view a netbook as being a secondary device."
An overwhelming 79% of those surveyed relegated netbooks to the backup tier.