Windows 7 build 7022 leaks to torrent sites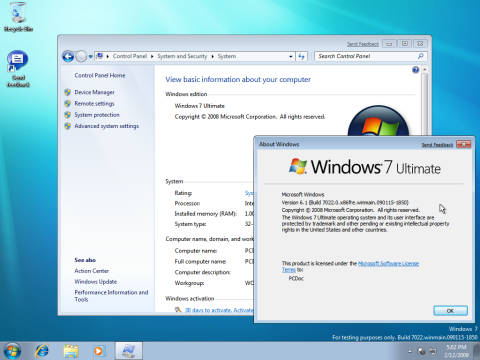 After Microsoft ended the Windows 7 Beta 1 downloads this week, <!external href="http://computerworld.com/action/article.do?command=viewArticleBasic&articleId=9127847&intsrc=hm_list">reports of the appearance of a new leaked build quickly began to roll in. Users who didn't get a chance to download Beta 1 are now turning to BitTorrent sites to get the newer, leaked release.
Though reportedly "<!external href="http://blogs.zdnet.com/hardware/?p=3531">nothing major," the 7022 build is dated January 15, and includes Internet Explorer 8 RC 1. Windows 7 Beta 1 was build 7000.