Can mobile phones finally replace point-and-shoot cameras?

Today is without a doubt the day of highest pixel density in mobile phone history. Top three handset manufacturers Nokia, Samsung, and Sony Ericsson all unveiled additions to their 2009 cellular phone lines that are heavily stacked in the imaging department.
Nokia announced its N86 touchscreen dual-slider, the company's latest addition to its premium N Series. The HSDPA device runs Symbian S60 3rd edition (feature pack 2), and features a 2.6-inch OLED display. The N86's big gun is its 8-megapixel (3280 x 2464) camera, which comes with dual LED flash, Carl Zeiss Tessar optics, and a 1/1000 second mechanical shutter, a feature not commonly found in phones.
Samsung also dished out an 8-megapixel camera phone with its Memoir, which will be available on February 25 for $249.99 with a two-year T-Mobile contract. The Memoir is equipped with a Xenon flash, CMOS auto focus, and 16x digital zoom, all relatively standard features on camera phones. It ups the offering slightly by putting in automatic smile detection, and geotagging capabilities.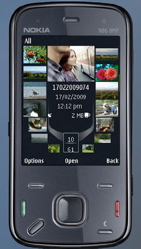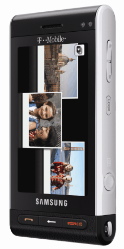 Samsung's Omnia HD, which also premiered today, boasts the ability to capture 720p HD video. Though the device isn't equipped with a high definiton screen for native HD playback, the S60-based Omnia HD can export video to other devices via DLNA connectivity.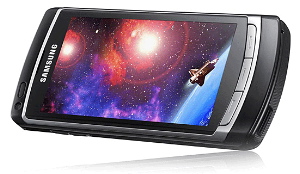 The stat flexing show was stolen, however, by Sony Ericsson's Idou, a Symbian Foundation device which includes a staggering 12.1-megapixel camera built in. Though Sony Ericsson has said that "Idou" is only a concept name, the device is expected to be released some time before this summer. The Idou's 3.5-inch 16:9 touch display is used to choose where the focus of the photo will be before snapping a shot, and is then used to manipulate images after they have been captured.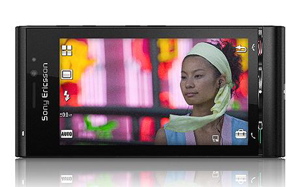 All of these handsets support between 8GB and 16GB of MicroSD storage and feature at least one wireless method of exchanging photographs, certainly providing adequate space for improving the capture of candid, drunken, gang sign flashing moments. However, we have yet to see a camera phone with a solid optical zoom lens, or light compensation modes that would actually make a camera phone a viable replacement to a point and shoot in important situations.