NEC lets employees track carbon footprint online, and compete with their colleagues

This week, Japanese ISP BIGLOBE and spun-off parent company NEC began testing a new energy conservation incentive in the homes of 100 of its employees that turns carbon emission reduction into a game called Carbon Diet.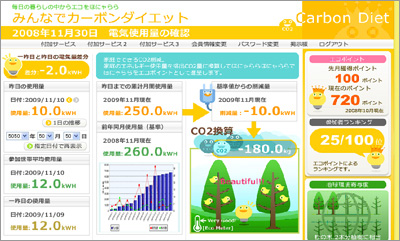 The circuit breakers in the testers' homes are connected to a WiFi and ZigBee-enabled device which tracks their electricity consumption. The data from the box is then converted into stats which are used in various online multiplayer games.
One such game measures each kilogram of carbon waste you reduce from your overall footprint and turns it into a ball. The more you reduce your footprint, the bigger the ball gets.
Did I mention that the ball is being rolled by a dung beetle, and that all the participants' dung beetles are racing?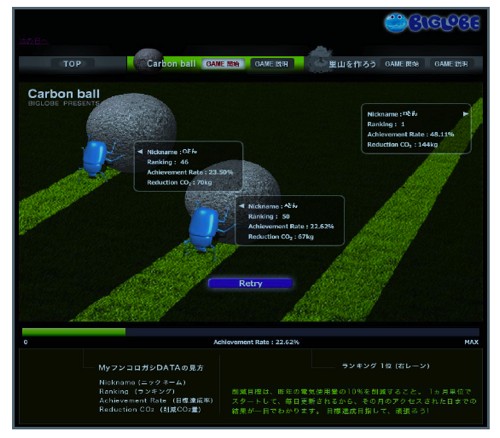 Community competition (or shame) is a major motivator in using BIGLOBE's system. All participating households are ranked according to hourly and daily energy consumption. NEC said, "This will allow the user to easily develop and track his own power-saving measures to reduce carbon, and then continue saving energy by competing with others through games and other fun activities."