Beta of Live USB Sugar OS opens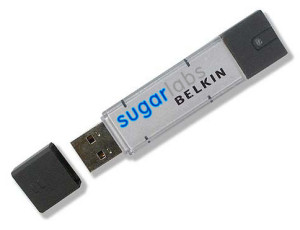 Sugar Labs, makers of the icon-based GUI for the One Laptop Per Child XO-1 announced today the first beta of Sugar on a Stick, a live version of the operating system that can be booted from a USB stick as small as 1GB in size.
While One Laptop Per Child continues forth <!article id="1231375366">despite the crushing blows dealt by the economy, Sugar Labs has found that a Live distro of its linguistically-unencumbered interface will help it grow outside of the <!article id="1171392896">confines of the "$100 laptop". Based on Fedora LiveUSB, Sugar on a Stick boots to the Linux distribution, and stores all usage data on the USB device without any alteration to the host system.
All are invited to <!external href="http://wiki.sugarlabs.org/go/Sugar_on_a_Stick">test the project, as the finished product is intended to run on as many modern and legacy hardware configurations as possible.
It will definitely be worthwhile to simply experience Sugar on a system that is not resource-constrained. Betanews will be playing with Sugar on a Stick later today and will post an update.