XP Mode is for real: First 'Windows Virtual PC' beta accompanies Windows 7 RC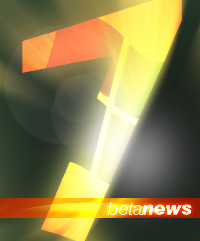 Validating the news we received last week of the <!article id="1240631166">existence of a virtualization layer, Microsoft this morning unveiled for MSDN and TechNet subscribers the first beta a new and special edition of its virtualization software specifically for Windows 7. Its first release candidate went live to those subscribers also this morning, and will be available to the general public next Tuesday.
Windows Virtual PC <!external href="http://www.microsoft.com/windows/virtual-pc">already has its own Web site. It's the next edition in the chain whose current version is called "Virtual PC 2007," although this time, the software is specifically geared for Windows 7, and for computers with virtualization support in hardware. That covers nearly all modern CPUs anyway, but specifically Intel-brand CPUs with Intel-VT and AMD-brand CPUs with AMD-V.
Think of the new "Windows Virtual PC" (WVPC) as Hyper-V for the client side. Although the technology credited with this innovation is still being called Microsoft Enterprise Desktop Virtualization (MED-V), the new Web site is reporting that WVPC will be supported on all Windows 7 SKUs including Home Basic and Home Premium. "XP Mode," however, will only work on Enterprise, Professional, and Ultimate SKUs.
<!media id=3209 center>
A network application that requires Windows XP appears to run fine in Windows 7 under 'XP mode' virtualization. [Photo credit: Microsoft Corp.]
Up to now, Virtual PC users have been accustomed to hosting guest desktops within a hypervisor layer. Betanews uses Virtual PC 2007 (and Sun VirtualBox for hosting 64-bit Windows and Linux systems) almost every day in testing. The new version is very obviously being geared for everyday use by general users rather than testers like us. Borrowing a cue from its application virtualization, <!external href="1181151969">sometimes called SoftGrid, the new WVPC will enable some guest environments to seamlessly integrate with the host desktop.
That feature will get the most use in conjunction with what's being called "Windows XP Mode." It will be distributed as a kind of drop-in, apparently containing the XP kernel. Setting up this drop-in with WVPC will apparently be "wizard-ized," with some functions automated -- so it won't be like installing Windows XP on a PC, a process that nobody in his right mind really wants to re-live. Once completed, users should have the ability to run Windows XP programs that have misbehaved in Vista up to now, within an envelope more conducive to XP, but without separating the "XP realm" from the "Windows 7" realm.
That's especially important because typical hosted environments run only from virtual hard drives. XP Mode will be able to coexist with the user's regular physical drive, sharing either or both drive letters and permitted directories, as well as contents of the system clipboard.
One way you will definitely be able to spot an XP program, however, is by looking for that cobalt-blue window frame we all remember...and grew a little tired of.
The new edition of the virtualizer software will also support XP, Vista, and Win7 itself in the traditional hosted desktop. But also according to Microsoft, "applications modes" for Vista and also Win7 (for instance, disabling a tested application's ability to contact the host OS) are also feasible, even though XP Mode will be the only drop-in available at present.
One very big question that Microsoft has not yet addressed -- and which Betanews is pressing the company on right this moment -- concerns licensing. While it appears WVPC itself will remain free just as Virtual PC 2007 has been, the XP Mode drop-in appears to contain the XP kernel. So will users who have already purchased and activated XP at some point in their lives, have to purchase it again? Or will they get a discount? Or can users who have a real XP installation disc use it to validate their ownership? Once Microsoft gets back to us on those questions, we'll let you know the answers.