EcoFocus: Linux maven Xandros demos Presto dual-boot Windows/Linux software

In a demo at this week's EcoFocus press event
in New York City, Jordan Smith, product marketing manager for Xandros, showed how his new downloadable Presto dual-boot software allows fast power-up to either Windows or Linux.
If you choose Linux at boot time, you get access in something like five to 20 seconds to a Xandros desktop Linux environment that includes Skype, FireFox, the the Pidgin "universal chat client," Thunar file manager, Windows List, and Xandros' online Presto Application Store. Here you'll find the latest Sun Java 6 runtime, Adobe Reader, Picasa photo management software, the Last.fm audio player, games, and lots of other additional software.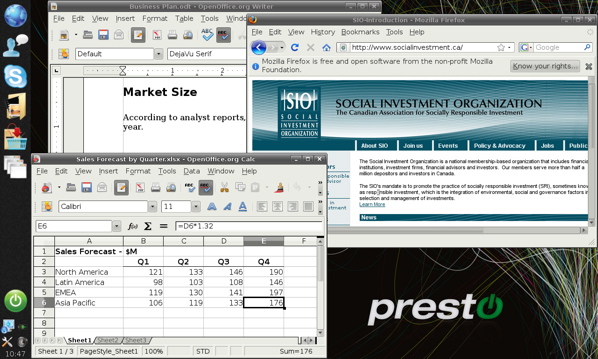 Presto incorporates technology created by Xandros with Asus and Intel for Asus' original Linux Eee PC. But for "instant on" bootup to its newer Eee PCs for Windows, Asus is now using the HyperSpace embedded OS from Phoenix instead.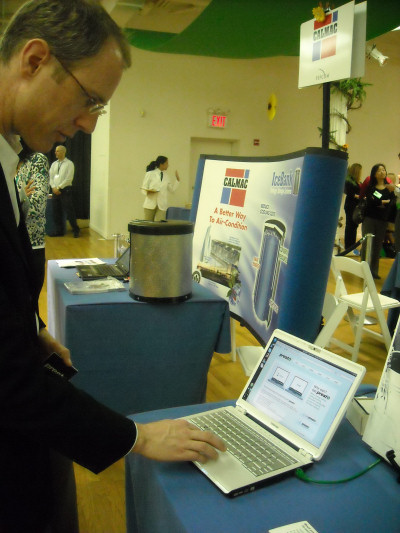 Unlike HyperSpace, though, Presto is a Windows .exe software utility, meaning that it doesn't need specific chipsets or BIOS tweaks for quick boot-ups, according to Xandros' Smith. Consequently, Presto can be used on just about any PC hardware running Windows, even netbooks and old laptops, he contended. Windows Vista and XP are both supported.
Smith said Xandros has been aiming Presto mostly at bulk purchases by OEMs and big customer organizations such as banks for use in speeding up large volumes of PCs. But in moving Presto out of beta early last week, Xandros also started offering a license for individual use, priced at only $19.95.
Back in February, Xandros announced a port of its desktop Linux OS to an ARM processor -- expected to appear in netbooks from Freescale -- which competes with Intel's Atom chipset.